Twenty years of Know-how
Winning quality choices
The 20th anniversary of Prosilas will be celebrated in 2023.  In these twenty years we have gained a deep experience in the field of additive manufacturing, supporting companies both in the prototyping phase and in rapid production, operating mainly with SLS technologies, supported by different systems and design and finishing techniques, and with pure materials such as polyamides, or loaded. 
We deepen the development of Prosilas, as Manufacturnig Service and Consulting, with some ideas on the most functional materials together with our Technical Director Luca Ferroni.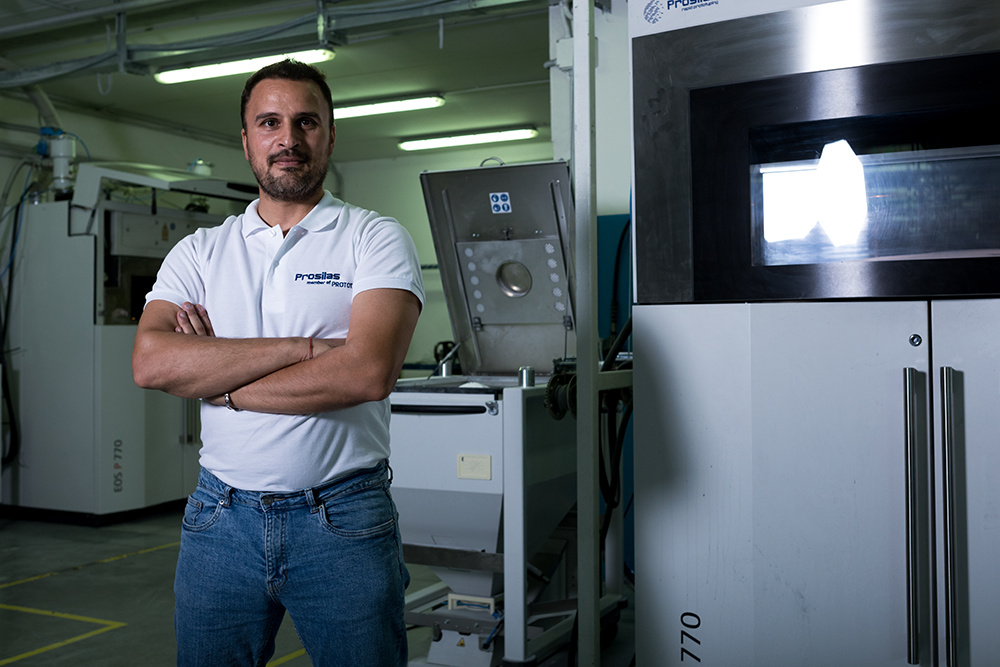 PA 603 CF – Polyamide & Carbon Fiber : lightness and solidity to overcome the challenge of high performance productions
At the beginning we based our production by processing materials such as PA2200 (pure polyamide) and glass and aluminium filled with standard mixture, and then we refined our proposal through the creation of real special blends..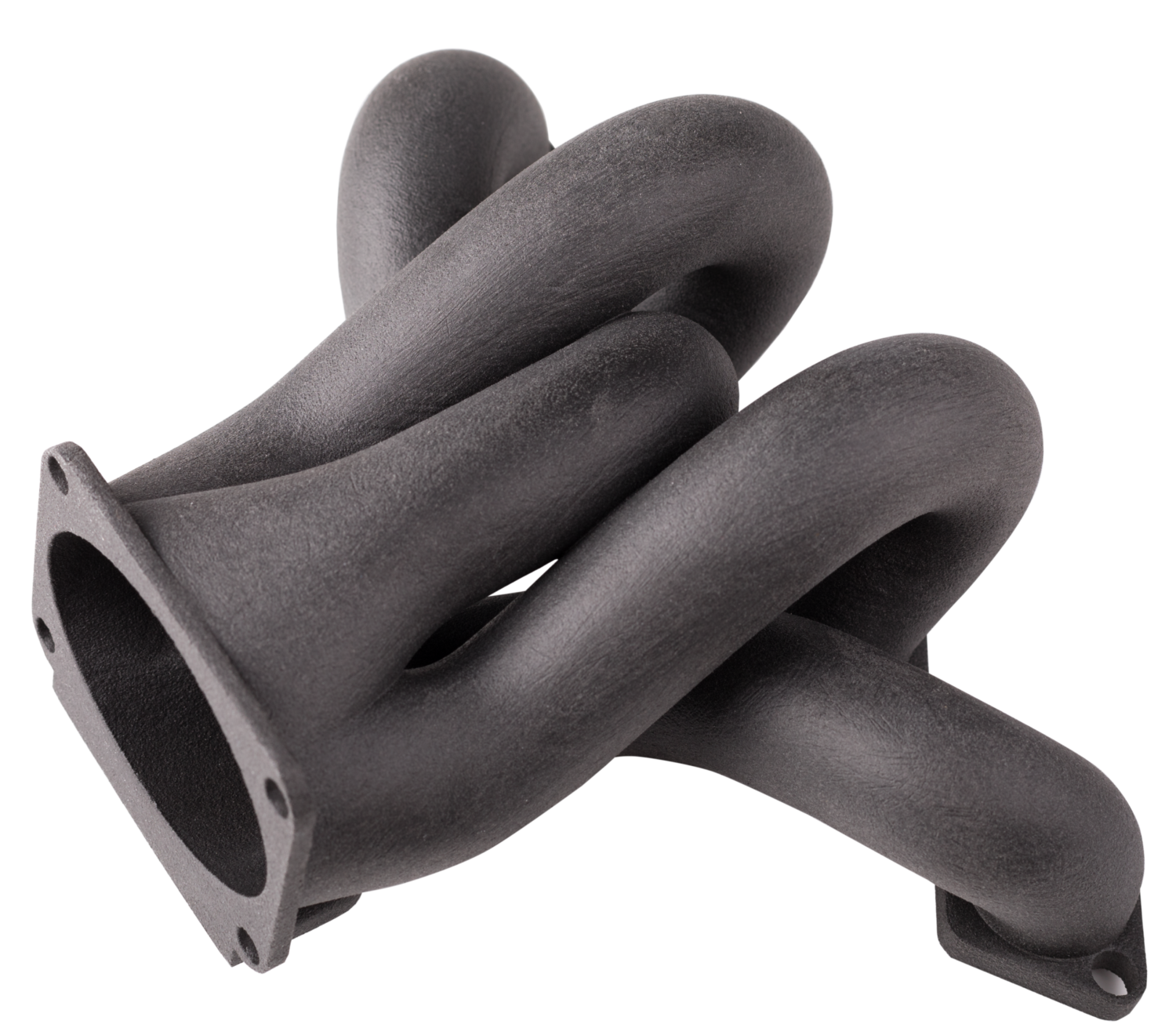 The idea
About ten years ago we had the intuition to use Polyamide PA2200 loaded with carbon fiber, a highly robust and durable solution, which opened unthinkable opportunities to the most complex sectors, such as racing and motorsport, where the demand for mechanical performance is high and, here is the case to say, in rapid travel. The proposal of carbon-loaded polyamide therefore translated into a functional and not only aesthetic solution, competitive and able to meet the need for high-performance product sectors.
Customizing the processes
The PA12 material with carbon  had a standard mixture, but we started to work with customized processes to improve its resistance in the Z axis, thanks to the experience gained that has allowed Prosilas to make changes to the process making this material even more performing and suitable in many areas.
PA 603 CF
the new carbon loaded material
With the introduction of the new material for rapid production (or prototyping in some cases),  PA 603 CF (Carbon Fiber) we can say that we have made a further qualitative leap by evolving and obtaining even higher performance solutions for the industry that chooses to rely on the support of our technical laboratories. The material processed at the Prosilas hub has in fact a greater resistance on the Z axis, more robust, lighter and with a better surface quality, characteristics that guarantee the perfect combination of aesthetics and functionality.
This allows us to create extremely high-performance parts in terms of mechanics but at the same time light and thin, with high rigidity.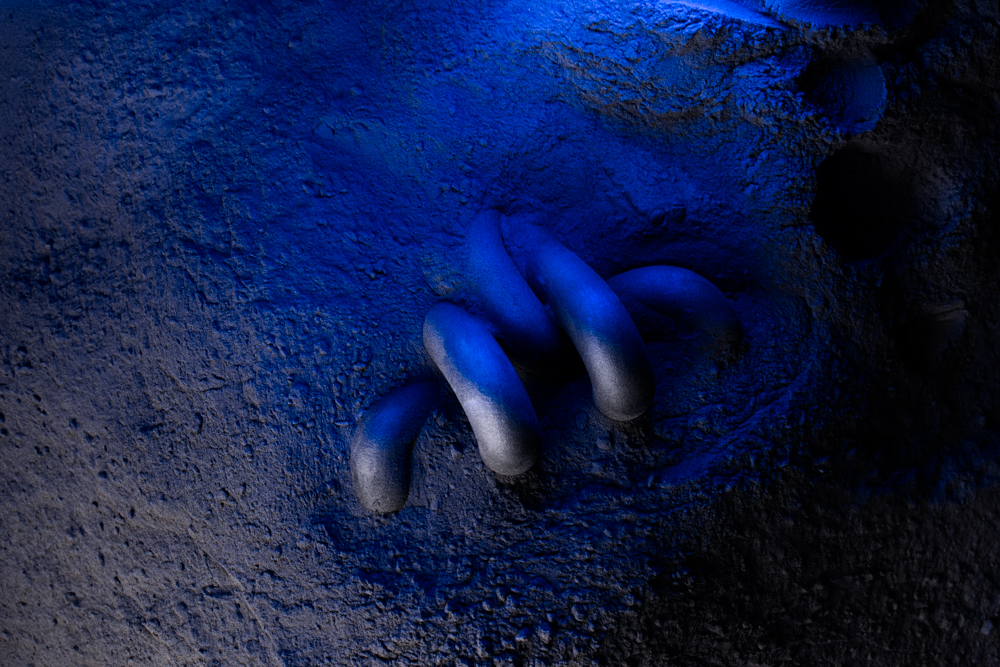 "I can personally say that the material PA 603 CF is one of the best examples of material for industrial 3D printing ever tested until now, as regards automotive applications, racing and more generally in motorsport and complex markets. In fact, we are able to obtain ultra-light components, with excellent mechanical performance and with a really remarkable surface finish, useful also in advanced testing operations such as tests that, in the racing world for example, are carried out inside the wind tunnels".  Luca Ferroni, Prosilas Technical Manager
Tests 
The printing tests for the validation of the material were carried out on our EOS P770 3D printer, thus being able to offer our customers also large monolithic parts, maintaining all the quality of a solid and lightweight polymer. 
Currently we are the only service provider in Europe to process PA 603 CF on EOS P770 and we can say we are proud of it: a winning choice that allows us to face all the challenges that the industrial market of aesthetic and ultra-light mechanics proposes.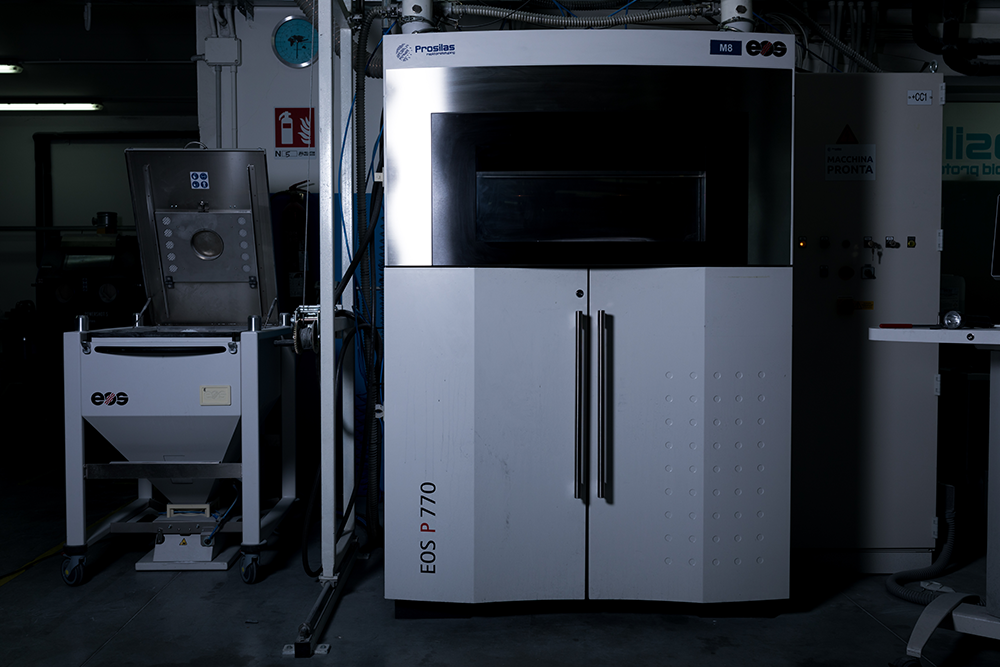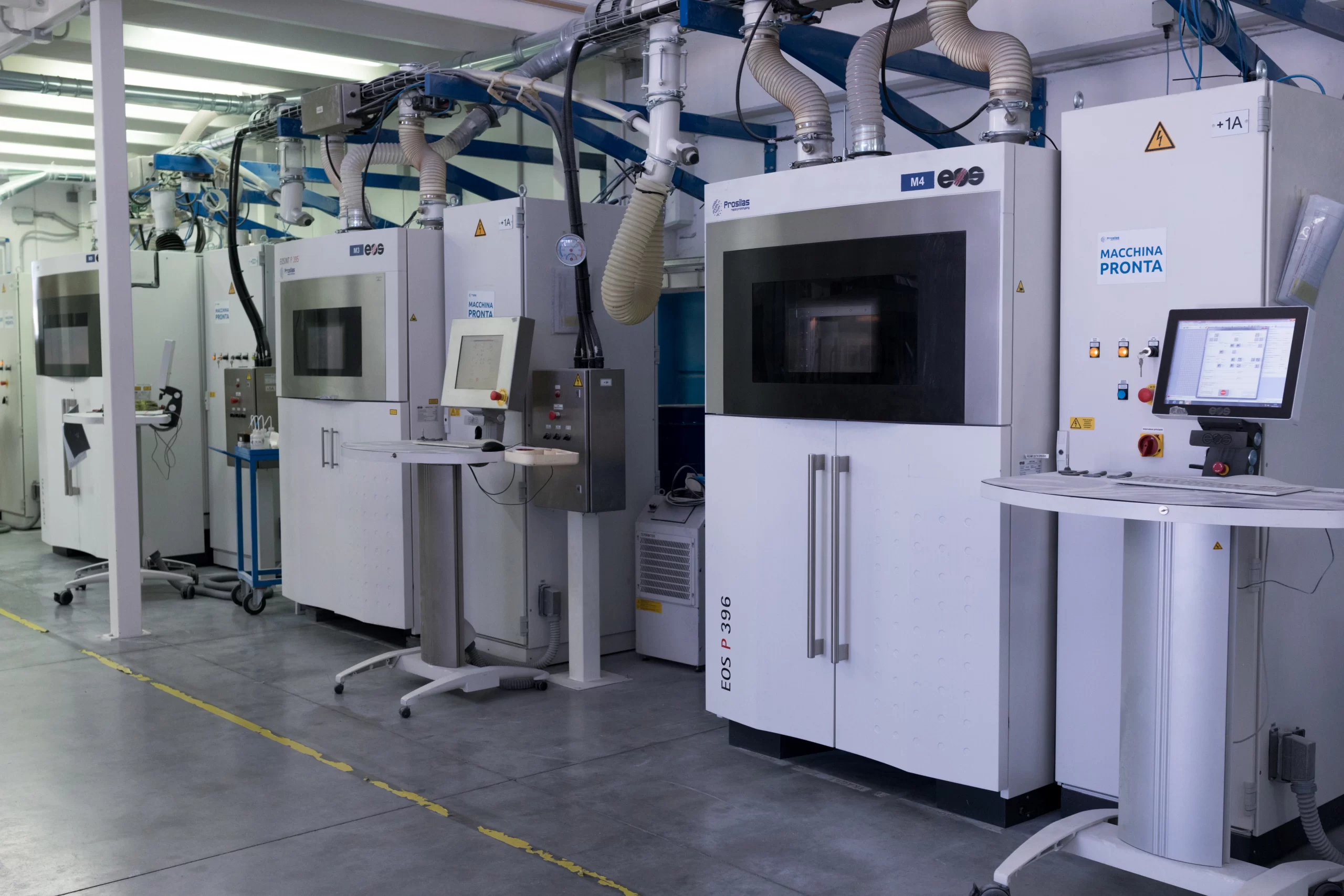 Additive Manufacturing & Prosilas
Third industrial revolution
Some, referring to additive manufacturing, talk about the third industrial revolution. Although it sounds strong, we can certainly say that AM represents a truly revolutionary support in the world of manufacturing, basically for two key factors:
the speed of execution;
waste reduction.
These characteristics, which lead to a greater sustainability of both the process and the industrial product, also in an LCA analysis perspective: using AM technologies we can in fact manage an on-demand production and a virtual warehouse, also the printing process, additive and not subtractive, has less waste than traditional manufacturing.
In this dynamic panorama, Prosilas stands out for its quality of products and materials, speed and precision in execution, dynamism and completeness of the offer.
A word from ALM
"Prosilas offers its customers the highest level of quality. It does not find the fastest and cheapest solution. ALM shares the same approach, strongly oriented towards customer satisfaction. We want to provide the right material, what their applications really require. This partnership allows companies to have the certainty of getting the best quality components in the industry! " – Sam Houston Senior Manager ALM Global 
"Our constant commitment is to create more and more performing materials based on customer requests for increasingly competitive applications." – Weston Harmon Eos R&D Manager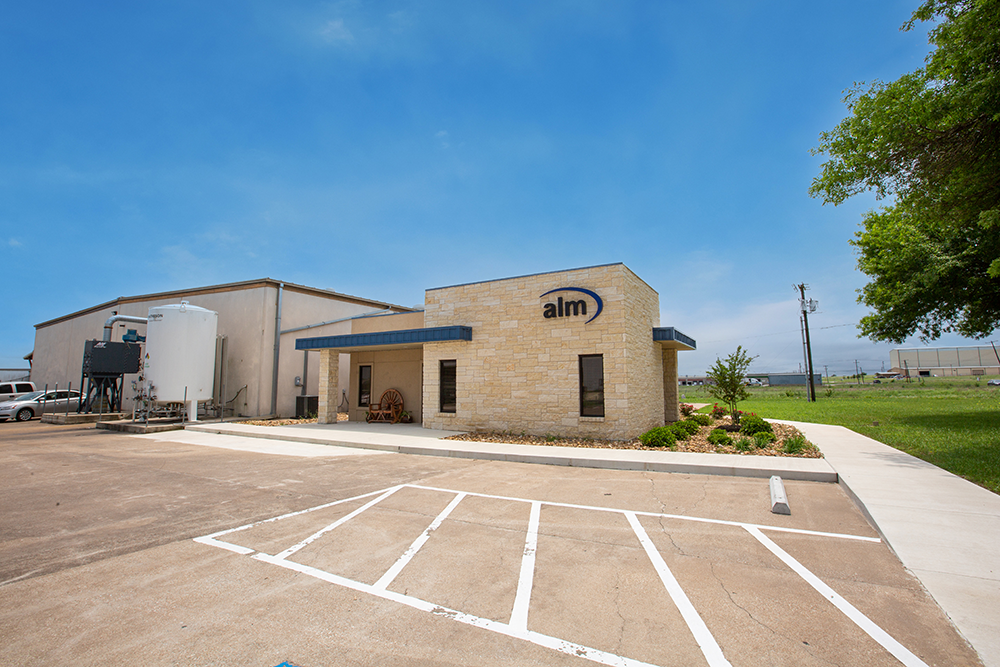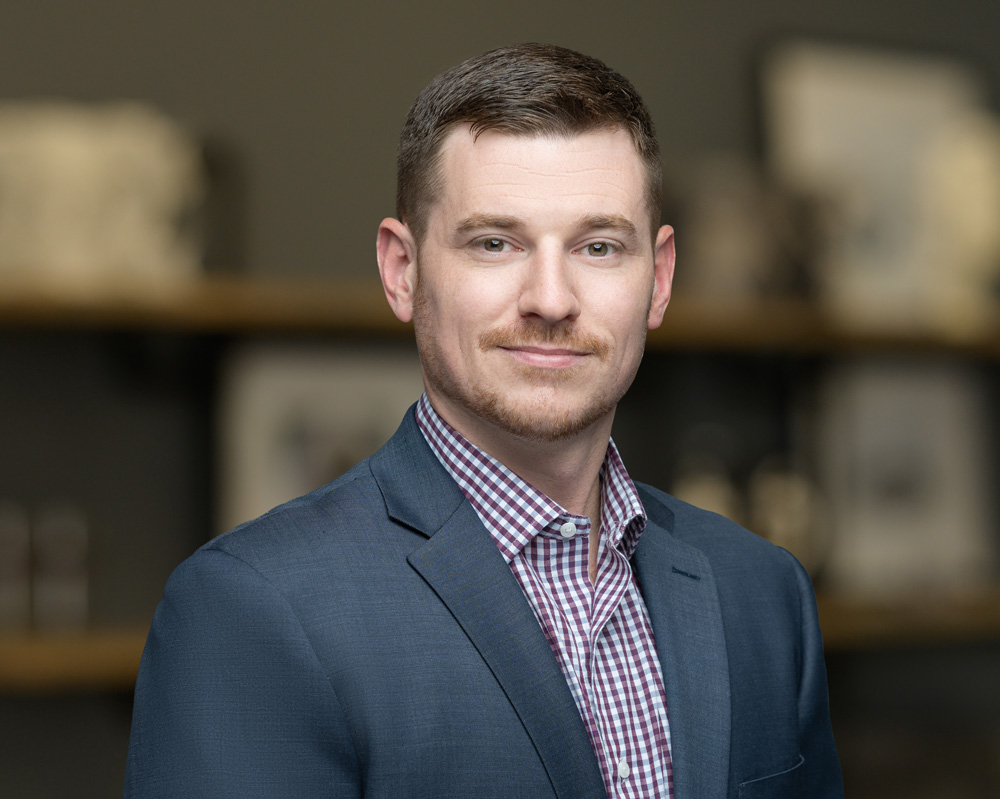 Video interview
Thanks to this short video interview by Tecniche Nuove.
"With Luca Ferroni, Technical Manager of Prosilas, a 3d printing service specialized in rapid prototyping and additive production, we met a reality that can give a holistic support to industrial production."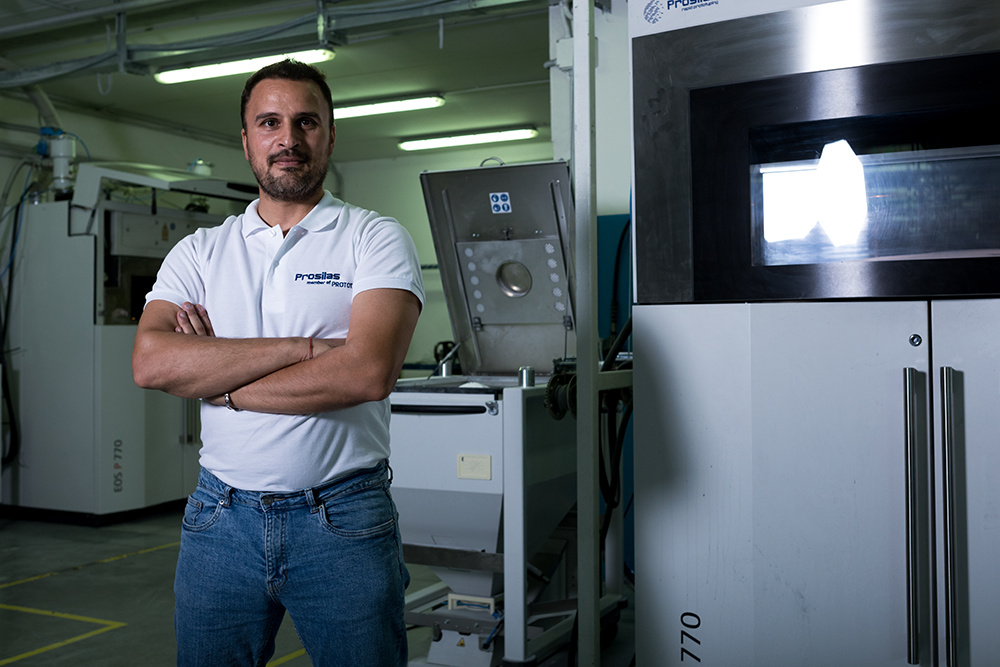 LUCA FERRONI
Prosilas Technical manager
Luca Ferroni is truly a pillar of the Company. For twenty years in Prosilas deals with feasibility studies, technical advice and management of estimates and, finally, the preparation of jobs.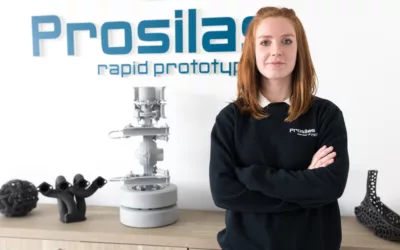 Tolerances are used to establish the limits within which a specific dimension can vary without compromising the functionality of the 3D printed part.
read more
Contact us
The Prosilas Staff will respond promptly by sending a detailed quote with costs and delivery times.