Start a project with PA6?
The Prosilas staff will respond promptly by sending a detailed quote with costs and delivery times
PA6
PA6? Yes, in extreme thermal conditions.
Polyamide 6 (PA 6), a semi-crystalline thermoplastic polymer used in SLS 3D printing, has found widespread application in the automotive sector and vehicle construction, thanks to its distinctive thermal and mechanical properties.
Therefore, it is a suitable material for the production of functional prototypes, the creation of individual units, and mass production.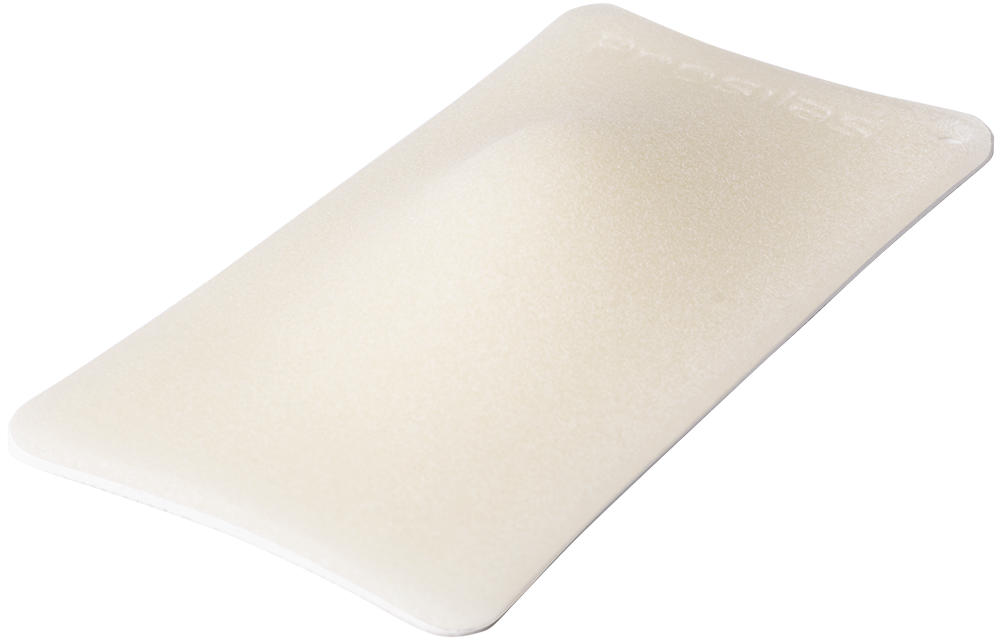 PA6, or polyamide 6, is a highly versatile semi-crystalline thermoplastic polymer belonging to the Polyamide family. Characterized by a unique combination of properties, PA6 is widely used in the field of additive manufacturing, especially with Selective Laser Sintering (SLS) 3D printers.
This material stands out for its robustness, excellent resistance to abrasion, and good chemical and fatigue resistance. Its high resilience, strength, and rigidity make it one of the most high-performance materials in the realm of 3D printing.
Additionally, PA6 exhibits high strength and excellent stability against thermal distortion.
Moreover, in the industrial field, the use of PA6 powders with SLS 3D printers is well-established, confirming its prominent position among the chosen materials for producing robust and functional components.
 It stands out for its superior performance in various areas. Its tensile and flexural modulus, combined with impact resistance, significantly surpass standard materials.
This makes it an ideal choice for the production of robust components that require high mechanical properties, chemical resistance, abrasion resistance, and impact resistance. A distinctive feature that makes it a valid alternative to PA2200 is its excellent resistance to high temperatures.
Furthermore, PA6 offers:
High tensile strength: PA6 demonstrates a remarkable ability to withstand tensile forces, providing strength and reliability to printed components.
Good fatigue resistance: Its fatigue resistance contributes to long-term durability, making it suitable for cyclically stressed situations.
Very high compression strength: The material maintains its structural integrity even under compressive loads, ensuring reliable performance.
Good aging resistance: PA6 retains its properties over time, resisting wear and aging, providing a long lifespan.
High strength and rigidity: The combination of strength and rigidity makes PA6 suitable for applications that require robust and structurally stable components.
Excellent chemical resistance: Its resistance to chemical agents contributes to longevity and reliable performance in chemically aggressive environments.
Low moisture absorption: The low moisture absorption capacity preserves the mechanical properties of the material even in variable environmental conditions.
High-temperature resistance: One of the distinctive features of PA6 is its excellent resistance to high temperatures, ensuring reliable performance in extreme thermal conditions.
Excellent surface resolution and detail: The ability to retain fine details and precise surface resolution makes PA6 suitable for applications that require precision and a pleasing appearance.
PA6 proves to be an excellent choice for a wide range of applications in the automotive, aerospace, industrial, and medical sectors, offering properties that make it suitable for various industrial needs.
Its main applications include:
Functional Parts: Functional prototypes, individual units, and mass production, ensuring not only rapid realization (thanks to 3D printing) but also remarkable mechanical performance.
Ready-to-install Components: Targeted at sectors such as automotive, aerospace, and medical, where strength, rigidity, and precision are crucial. For example, air ducts, ventilation fins, engine compartment parts, and components that manage the flow and storage of media such as oil.
Covers and Shells in Industrial Applications: The material is well-suited for the production of covers and shells in industrial applications, providing protection and reliable resistance.
Instrumentation for Mass Production: PA6 is an advantageous choice for instrumentation, molds, and inserts used in mass production, where durability and precision are essential, contributing to efficiency in industrial processes.