Start a project in PA12 GF?
The Prosilas staff will respond promptly by sending a detailed quote with costs and delivery times
PA12GF
PA12GF = PA2200 + Glass microspheres
The PA12GF, polyamide (PA2200) reinforced with glass microspheres, is a variant of polymers commonly known as Nylon.
The parts produced with this material, using Selective Laser Sintering (SLS) technologies, stand out for their excellent mechanical properties.
.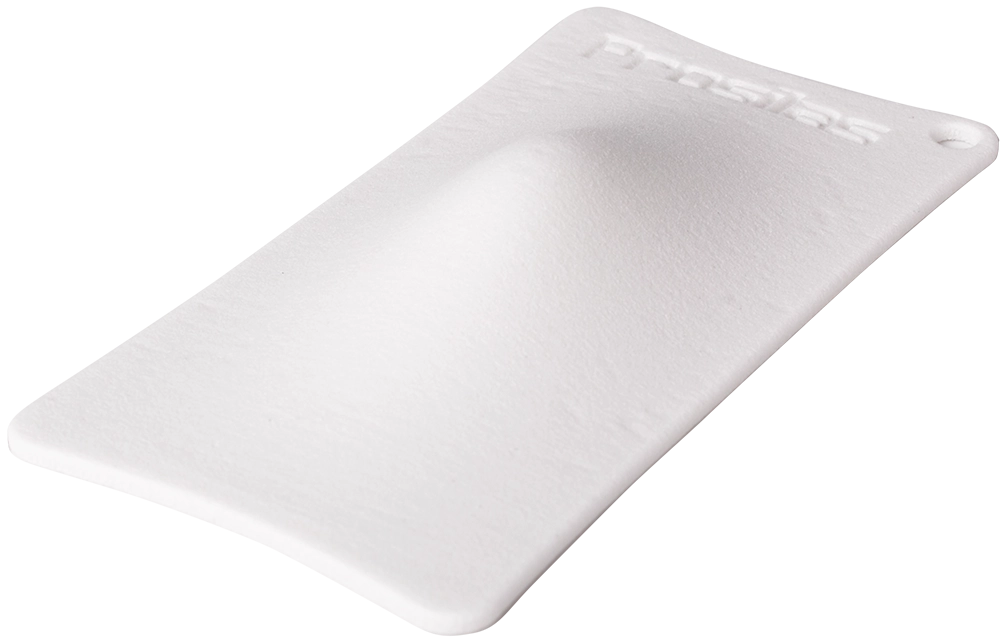 Glass-filled Polyamide, also known as PA12GF, is a variant of the polymer family commonly referred to as Nylon.
This polymeric material is reinforced with glass spheres, giving it advanced mechanical properties and a range of characteristics that make it suitable for various industrial applications.
The notable properties of rigidity and strength make PA12GF one of the most functional and versatile 3D printing materials for numerous industrial applications.
The PA12 GF stands out for several properties that contribute to its effectiveness and functionality.
These include high rigidity, mechanical and wear resistance, good thermal load capacity, excellent surface resolution, high dimensional detail, and accuracy, good workability, and consistent long-term behavior.
High Rigidity: The presence of glass spheres imparts high rigidity to the material, making it suitable for structural applications that require robust components.
Mechanical and Wear Resistance: PA12 GF offers remarkable mechanical and wear resistance, ideal for situations involving stress and abrasion.
Thermal Load Capacity: The material exhibits good thermal load capacity, making it suitable for environments with temperature variations.
Surface Resolution: SLS technology and surface finishing allow for a high-quality surface, positively impacting performance and aesthetics.
Dimensional Detail and Accuracy: Processing through SLS technology provides high dimensional detail and precision, suitable for applications with tight tolerances.
Workability: PA12 GF is generally easy to work with, allowing for the creation of complex and detailed components.
Consistent Long-Term Behavior: Long-term stability contributes to the durability and reliability of the material.
Glass-filled Polyamide finds extensive applications, particularly in the automotive and industrial sectors.
In the engines of thermal/electric vehicles, for example, it can be employed for mass production of components that require high mechanical and thermal resistance.
Additionally, this material is suitable for the manufacture of grippers for robotic manipulators, positioning equipment, jigs, fixtures, and other applications that demand abrasion resistance, dimensional stability, and high deformation temperatures.
Automotive Sector: Production of engine components such as mounts, gears, and covers; components for the fuel system; electric motor components; and fairing parts.
Industrial Applications: PA12GF is widely used in industrial applications that require abrasion resistance and high deformation temperatures. For example, grippers for robotic manipulators, positioning jigs in automated environments, gears, bearings, rollers, fixtures, grippers, housings for electrical equipment, protective casings, appliance components, connectors, and switches.
Finishing and post-process of PA12 GF
Components made of Glass-Filled Polyamide (PA12 GF) through SLS exhibit an excellent surface finish that can be further enhanced through subsequent treatments: application of primer, painting, and immersion coloring.
Applied through spray, painting not only improves the aesthetic appearance but also contributes to the protection and customization of components, expanding their potential uses.
In this regard, you can delve deeper into the topic with the case study article in collaboration with Armotia.
We can also provide automated immersion coloring for this material, which, with its black coloring, can offer additional functionality to the piece.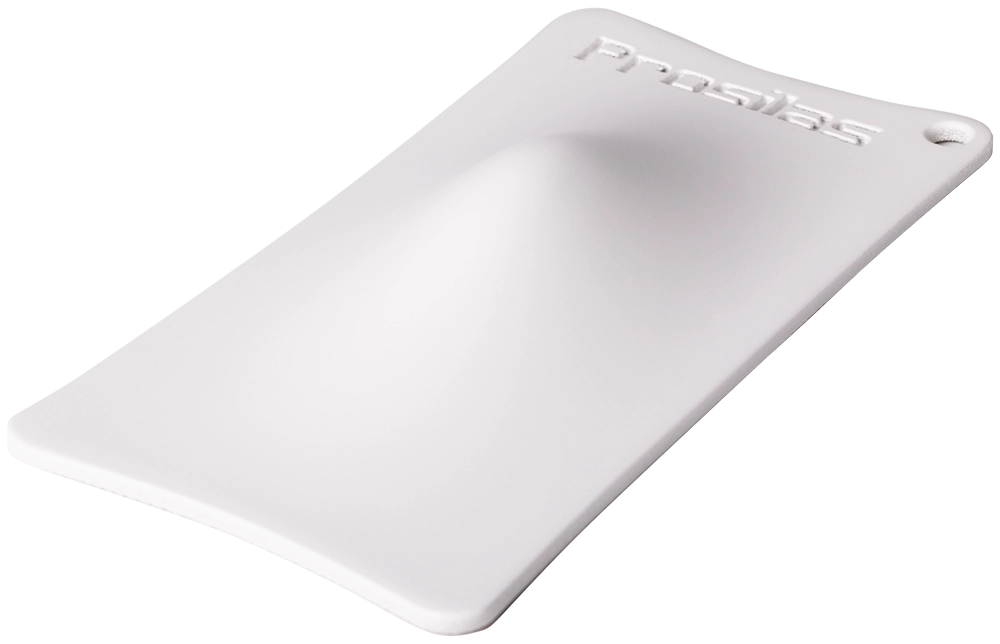 PA12GF with Primer
This treatment makes the surface of the part smooth and uniform, preparing the
part for a possible painting phase.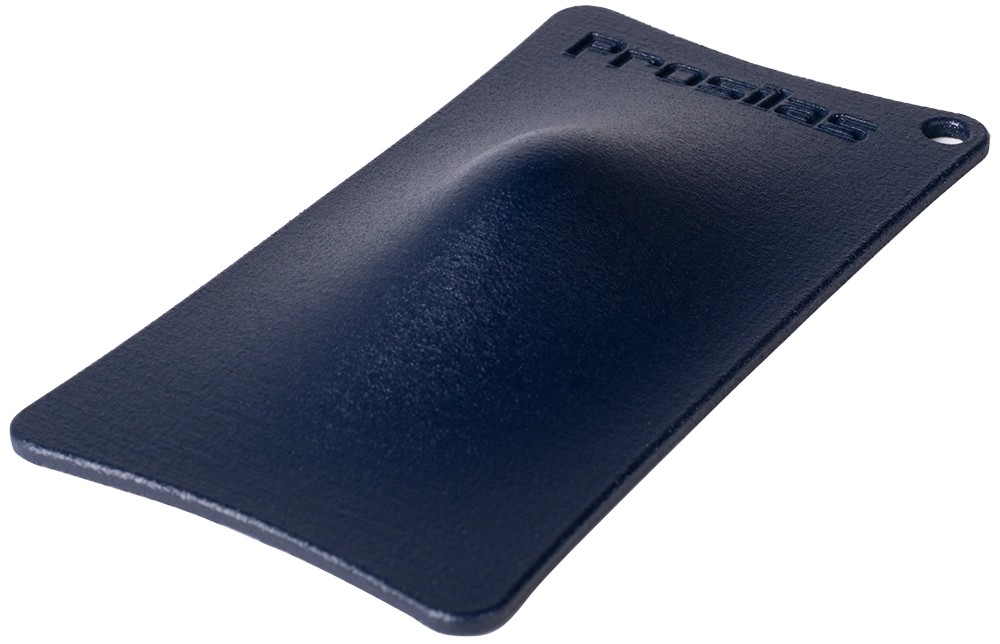 PA12GF Painted
We can paint the part according to the specifications provided by the customer
(type of finish and RAL)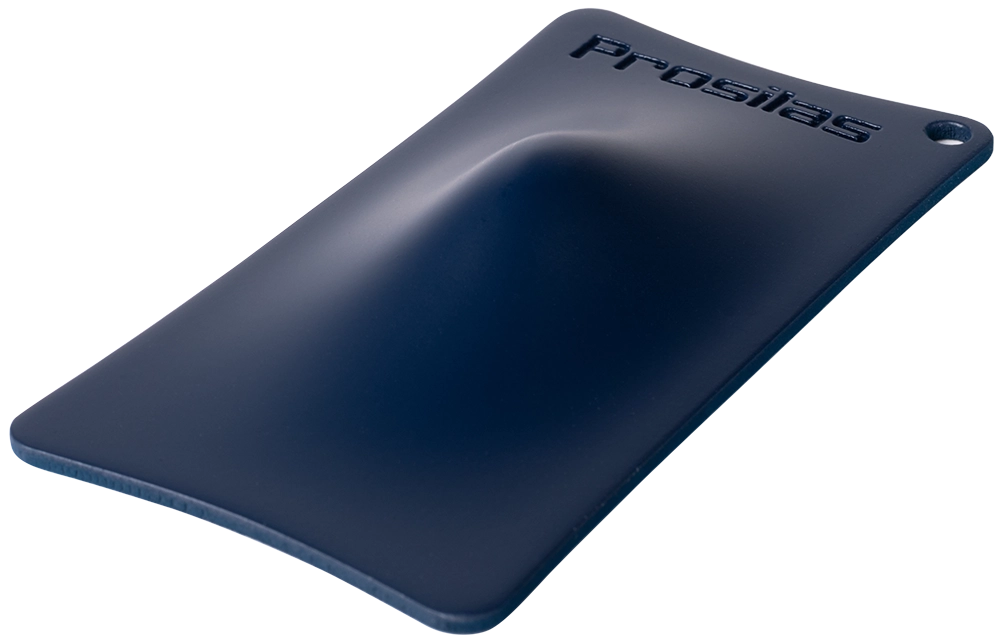 PA12GF Primer + Paint
This treatment consists of two stages: first the primer is applied, which makes the surface of the part smooth, and then it is varnished according to the customer's specifications.