BASF Forward AM + Prosilas Case History
A highly productive and longstanding collaboration has been established between Prosilas and BASF Forward AM over the years. This partnership has given rise to esteemed projects, including the research and production of Philipp Plein's Skeleton Sole and the comprehensive Lube Volley Case Study.
When

BASF Forward AM

approached us for cooperation, we welcomed the opportunity with great enthusiasm.

Our involvement centered around the characterization of 3D printed lattice structures made of Ultrasint® TPU88A from BASF Forward AM. It aims to offer users pre-selected, validated lattices in Ultrasint® TPU88A on SLS machines to get a head start in their lattice application development.

For this, the validated lattices will be integrated into BASF Forward AM´s lattice ecosystem consisting of Ultrasint®TPU 88A Lattice Test Pads, Ultrasim® Lattice Library, and Ultrasim® Lattice Engine.

Prosilas will provide excellent print service with an in-dept know-how on printing lattice structures.

Prosilas successfully and expertly utilizes BASF Forward AM´s Ultrasint® TPU 88A. Annually, we process approximately 2000 kg of this TPU in our SLS machines.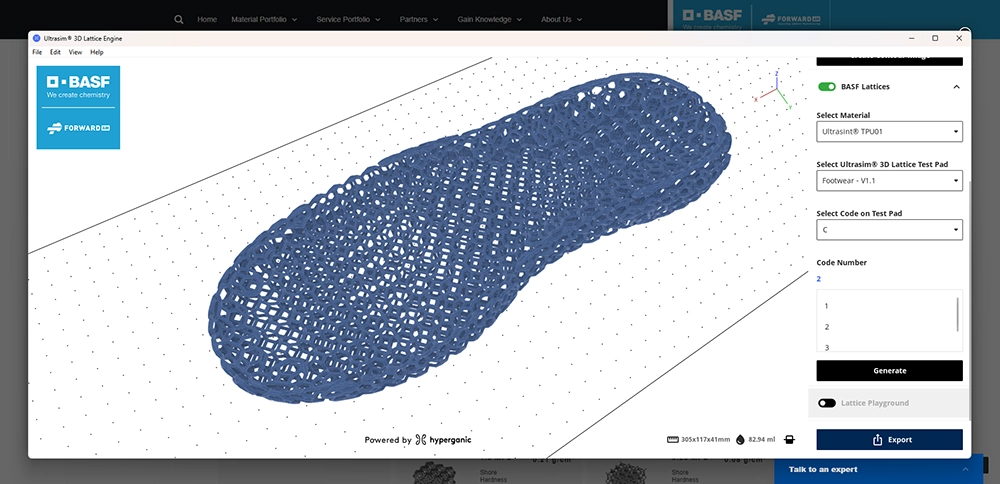 Ultrasim® 3D Lattice Engine
What is Ultrasim
®

3D Lattice Engine?

Ultrasim® 3D Lattice Engine, powered by Hyperganic, is a software application designed to efficiently populate geometric volumes with lattice structures. To achieve this, the software incorporates two key inputs: the STL file of the component requiring lattice infill and a pressure map for performance modulation.

Users can select the specific lattice structure type and hardness parameters from either the 3D printed Lattice Test Pad database or the Ultrasim® Lattice Library, a library containing all characterized lattice structures with in-depth mechanical data.
Upon making these selections, the software autonomously generates the chosen lattice structure within the specified volume. This process renders the file ready for subsequent 3D printing operations.
What is the Ultrasim® 3D Lattice Library?
All the results of the lattice characterization is stored in a library named Ultrasim® 3D Lattice Library. This library allows users to filter lattices by application (Footwear, Protection, Seating), by technical requirements and compare the strain-strain curves for different lattices structures. This way users can much easier find and identify the right lattice. Here you find more information about the library: Ultrasim® 3D Lattice Library​ .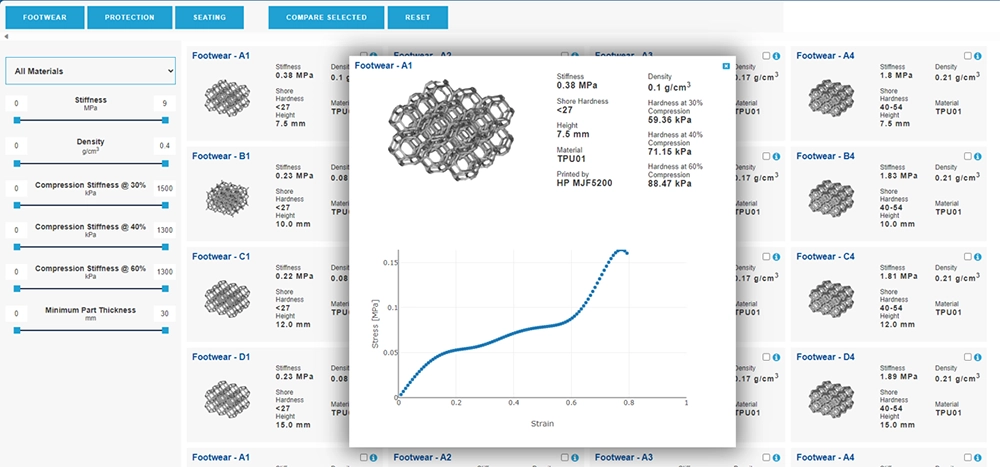 Exaples of Lattice structure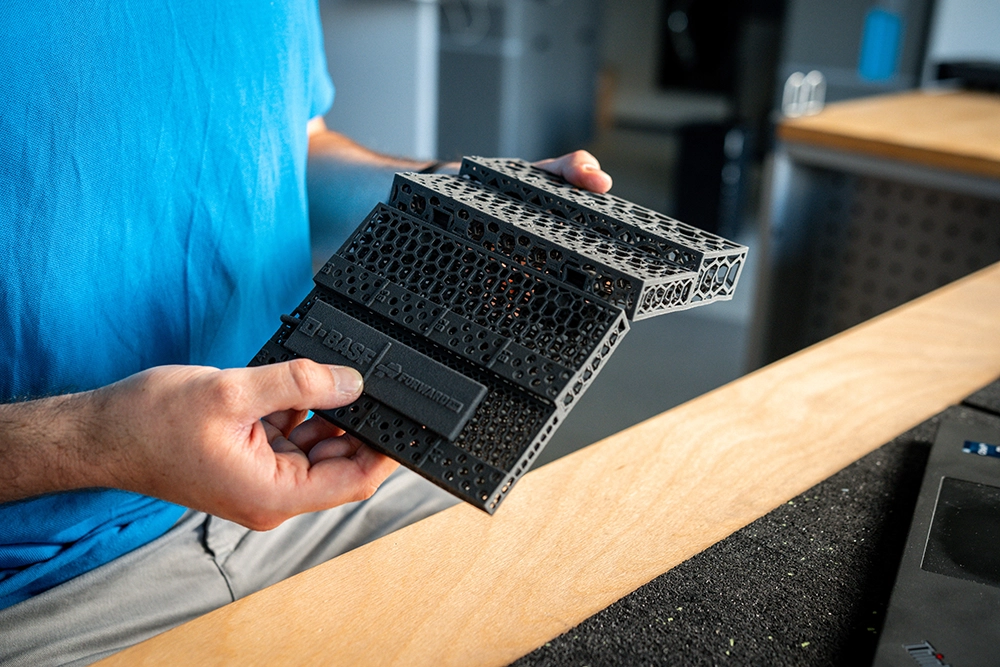 What are the Lattice Test Pads, and what is their purpose?
Lattice Test Pads are the 3D printed version of the are Ultrasim® 3D Lattice Library.
They are 3D-printed TPU blocks divided into sections that specify the cell size and beam diameter. Each section provides information regarding the structure classification and hardness.
These Lattice Test Pads come in three types: footwear, seating, and protection. Each type features a lattice structure suitable for its respective application, such as shoe soles, seat cushions, headrests, or various protective elements.
TPU: incredibly flexible material in every sense
It is a thermoplastic material widely utilized in SLS 3D printing due to its exceptional elasticity, rebound, durability, and resistance to tearing, fatigue, and abrasion.
Lattice structures are repeating patterns composed of cells, beams, and nodes that aim to replace foam applications using a single material but different shore hardnesses.
There are countless variations of lattice structures, each exhibiting distinct mechanical behaviors.
Based on an in-depth study of TPU lattice structures, BASF Forward AM successfully characterized and validated lattice structures based on their behaviour for various applications.
This validation allows to pre-select lattices application in various industrial sectors, namely Footwear, Protection, and Seating.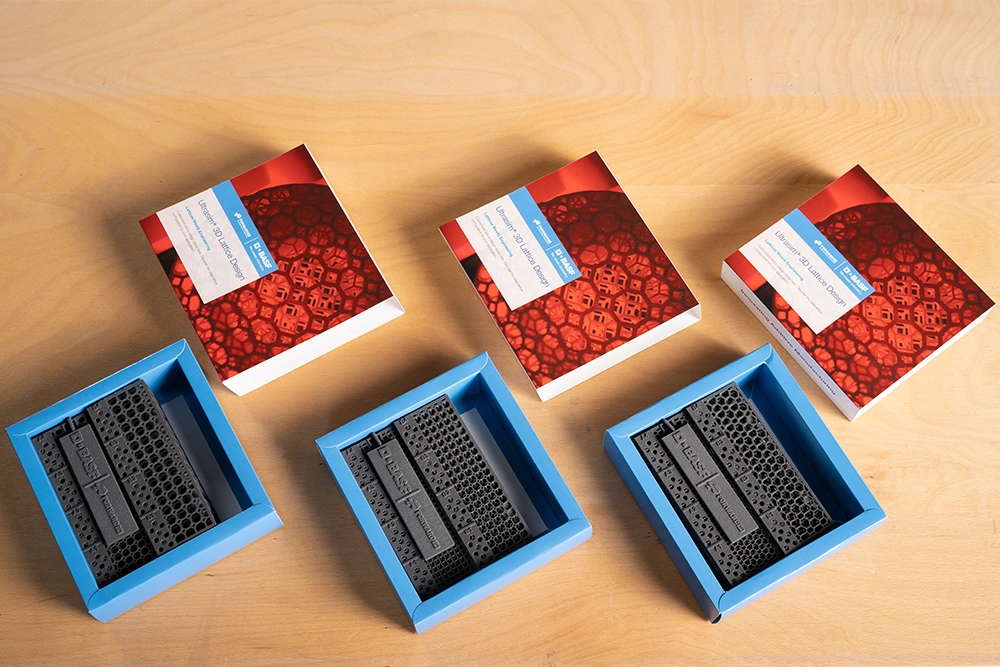 Three types of Lattice Test Pads :footwear, seating, and protection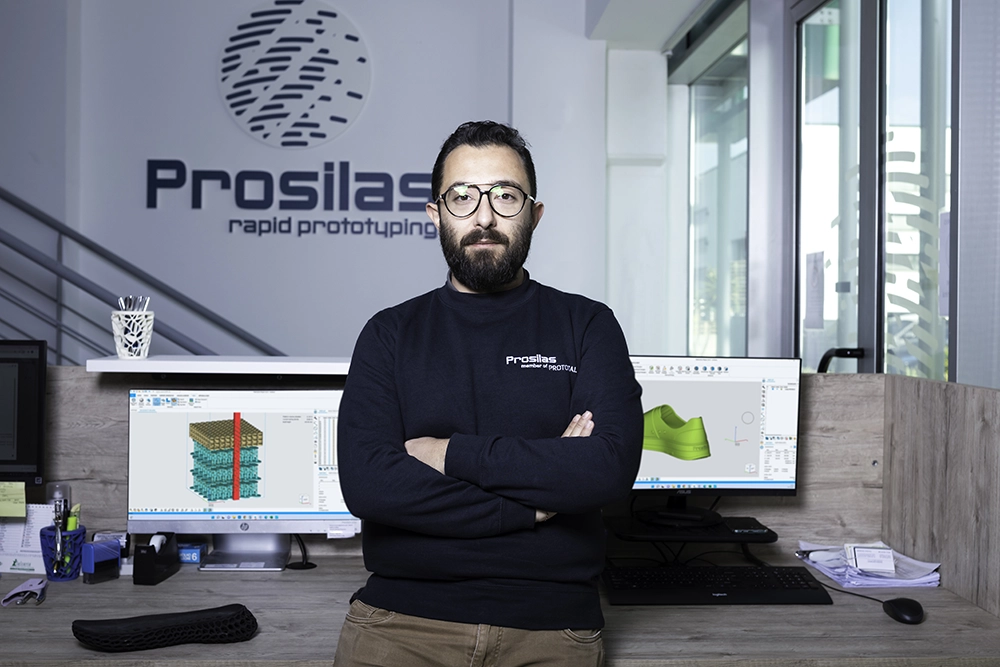 Roberto Nasini, Senior Technician Prosilas 
Contribution of Prosilas 
Prosilas has been involved in the lattice characterization process, providing various prints of the 3D Lattice Test Pad samples that allowed BASF Forward AM to conduct in-depth studies. These data were essential for furthering the progress of the software.
To ensure that the software consistently delivers high-quality results over time, specific machine parameters have been established for the fabrication of these structures. These parameters have been designed to set a printing standard, ensuring that software users obtain consistent and reliable results. This commitment to quality and consistency is crucial for the success and effectiveness of the software.
About BASF 3D Printing Solutions GmbH
BASF 3D Printing Solutions GmbH, headquartered in Heidelberg, Germany, is a 100% subsidiary of BASF. It focuses on establishing and expanding the industrialization of 3D printing applications under the Forward AM brand with advanced materials, system solutions, components, and services in the field of 3D printing.
BASF 3D Printing Solutions operates in an agile structure to create customer value with complete 3D printing solutions, in collaboration with partners, for the most innovative applications. It cooperates closely with the global research platforms and application technologies of various departments at BASF and with research institutes, universities, startups and industrial partners. Potential customers are primarily companies that intend to use 3D printing for industrial manufacturing. Typical industries include automotive, aerospace and consumer goods.
For further information please visit: www.forward-am.com.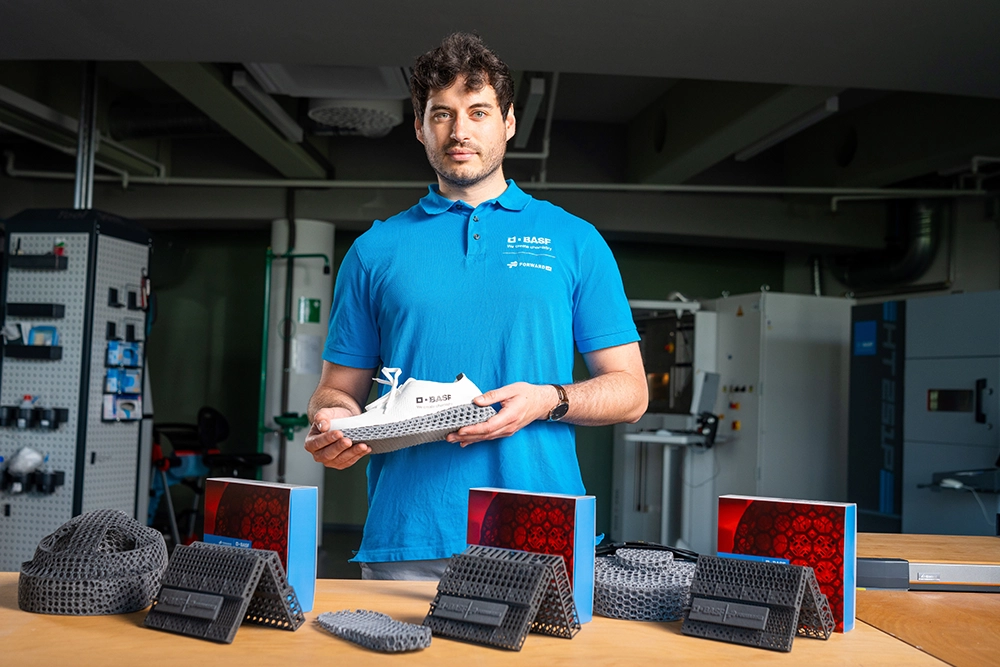 Marius Haefele, Basf Product Manager 
Contact us
The Prosilas Staff will respond promptly by sending a detailed quote with costs and delivery times.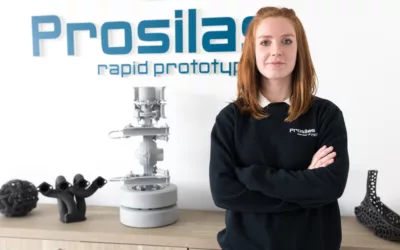 Tolerances are used to establish the limits within which a specific dimension can vary without compromising the functionality of the 3D printed part.
read more