Philipp Plein Case History
Prosilas: AM Service & Consulting 
Since the beginning of our entrepreneurial adventure, in 2003, we have chosen not to specialize in a particular production sector, preferring to offer as a service to customers in different sectors. Thus, we have maintained a flexibility that has proved particularly successful when, in our transition from prototyping service to manufacturing ally, we were commissioned the sole of a shoe for one of the brands symbol of fashion luxury: Philipp Plein.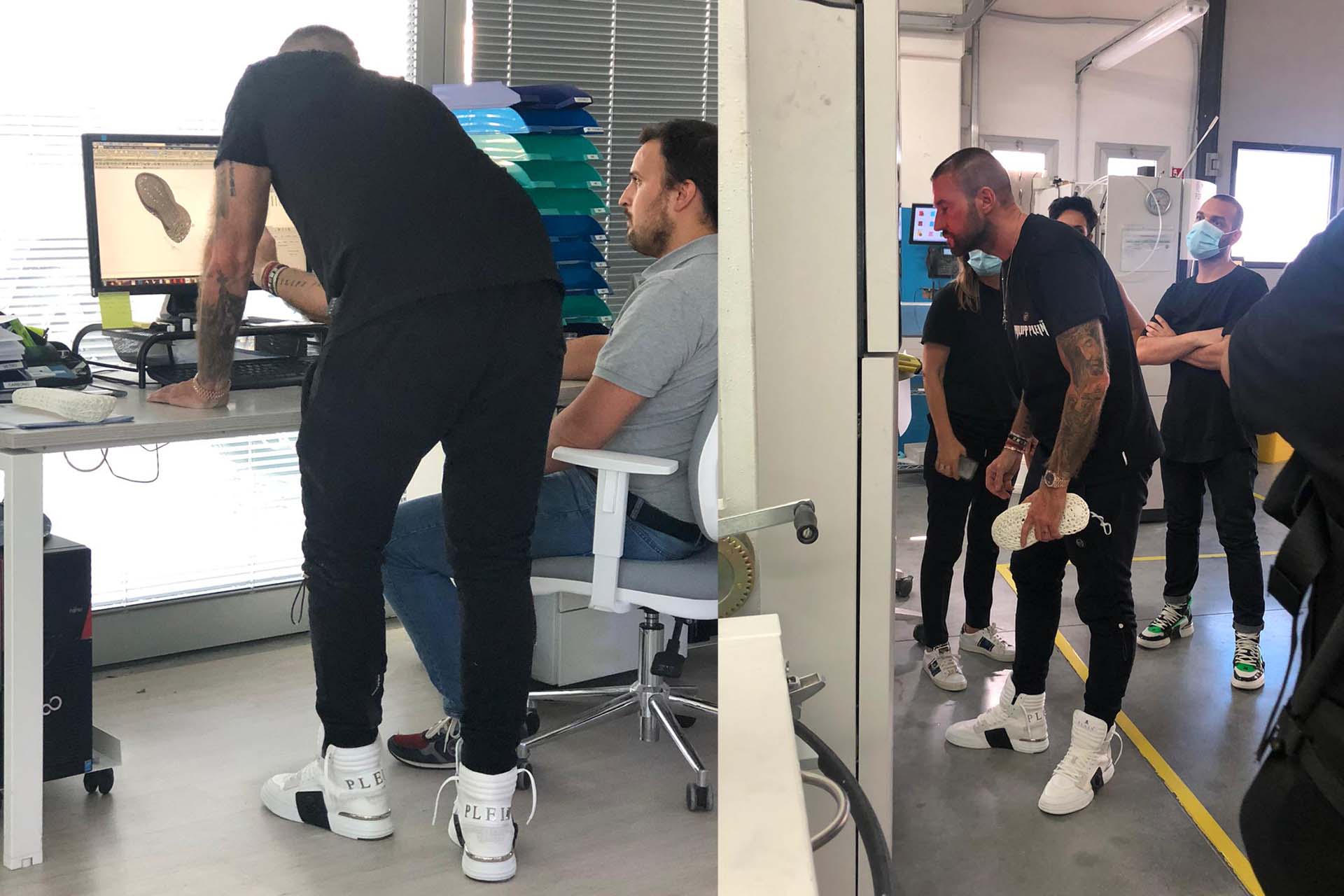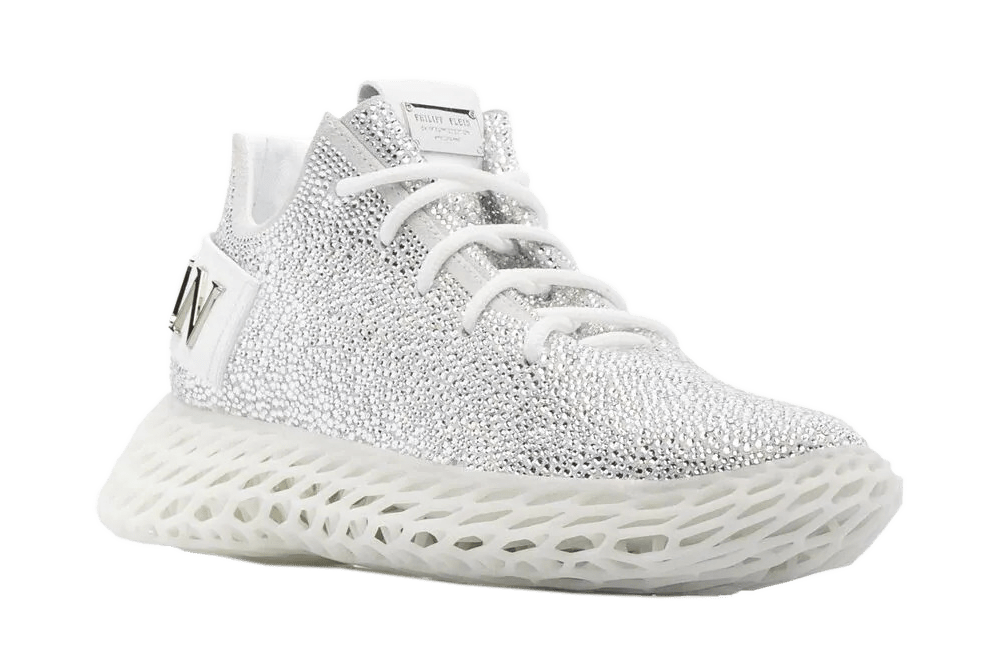 R&D on Tpu 
In 2020 we enabled the use of TPU, a rubber material widely used in the moulding of soles, on our SLS production systems.  This gave us the opportunity to start the collaboration with Philipp Plein, with the aim of creating a capsule collection of footwear in which to combine innovation and luxury, dedicated to a specific niche of the brand's customers.   At the heart of the work, for us, was the creation of an attractive model in line with the taste of the brand and the development of a product that exceeded a series of requirements of strength and durability.
In fact, the sole is one of the crucial elements of a shoe and one of the most stressed by the use. We then conducted a detailed study and a deep work on design and process to ensure replicability. For this reason we also supported the company that would then assemble the final shoe, facing and solving together specific processing problems that usually do not concern those who make prototypes.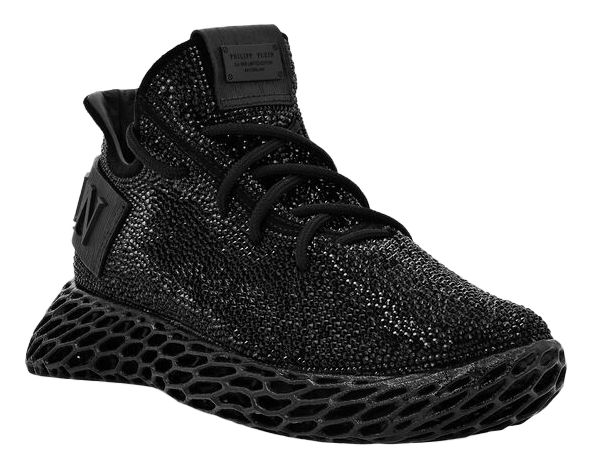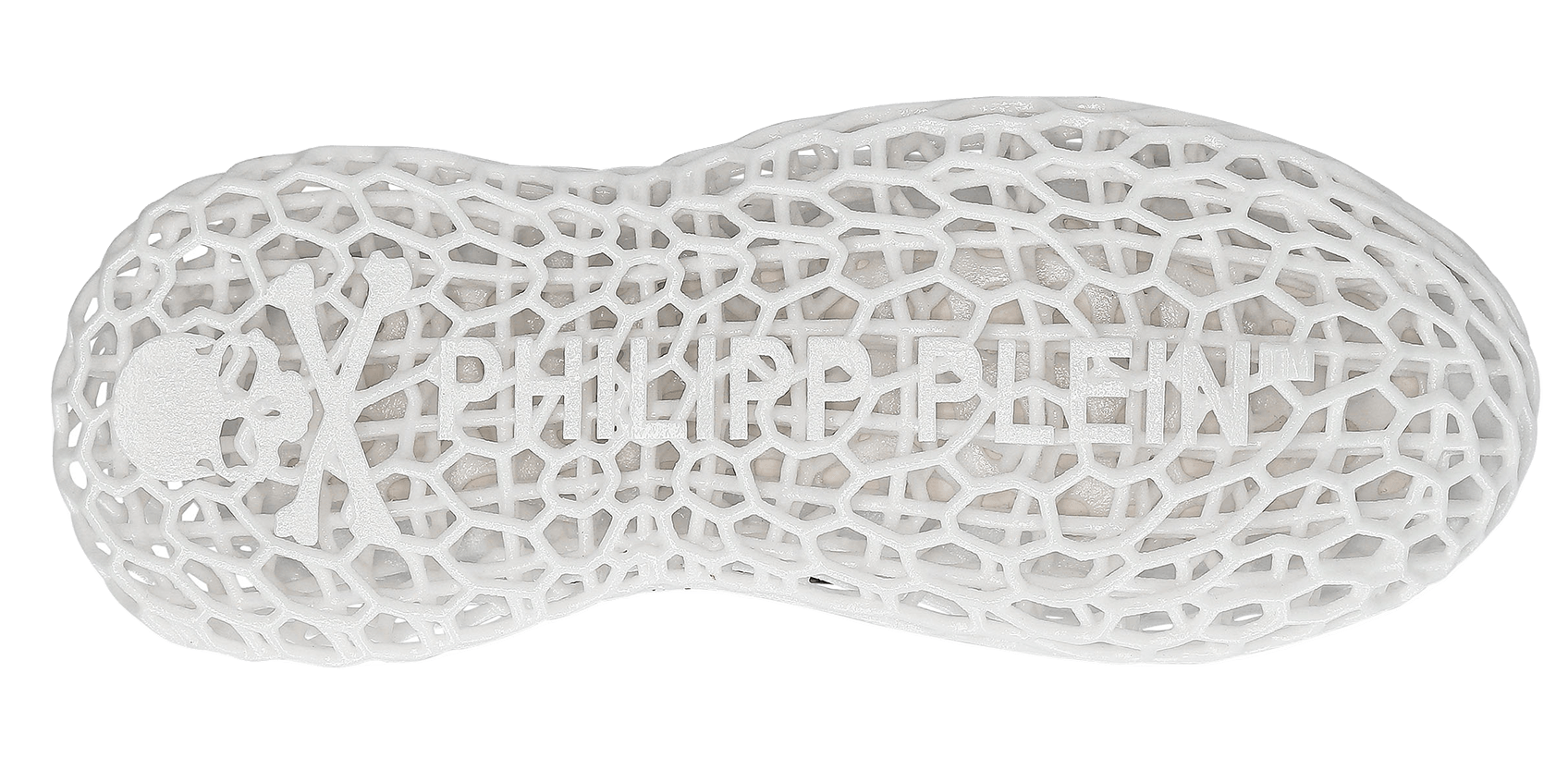 The result ?
First, we got a sole completely out of the standard of a traditional ones, with a latticed structure; then, the opportunity to innovate the style thanks to the possibilities offered by 3D printing; finally, we opened doors to unique pieces, unthinkable (or infinitely more expensive) when all the process of creation must use injection moulding. 
Thank to a work like this, a progressive set of know-how is created that is completely new but can be used in all subsequent experiments. So, for example, for Philipp Plein shoes, we conducted several tests on the tightness of the colors of the soles, especially white – which should not turn yellow or turn on other shades – and black – which should not shin, so it can not be painted.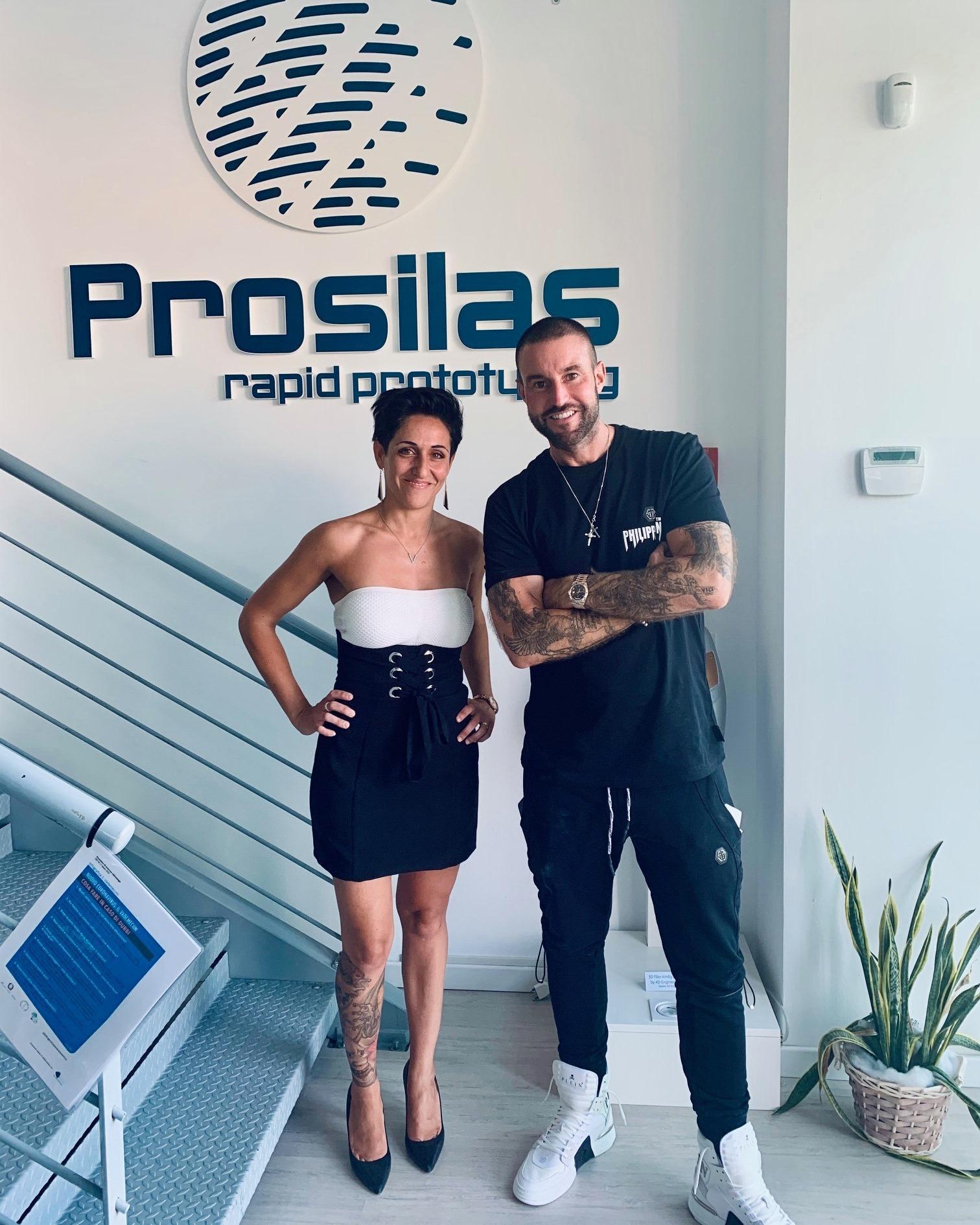 How was that possible? 
The problem-solving business approach was essential 
"There are no closed doors," explains our CEO Vanna Menco, "We always accept challenges, we like to evolve and find solutions". In this the imprinting of my father was fundamental, because – she continues – he "loves to crack his head on problems" and not by chance he still leads the Research and Development department.
Our transition from suppliers to consulting service  has been made possible by a know-how developed to support the customer at all stages of production, making available our deep expertise in 3D printing. So, we went from consulting at the prototype stage to consulting for all product development, also providing knowledge on specific steps, such as the blend of the material to be used to achieve a certain result. 
Our constant commitment to be the best possible consulting service for AM world.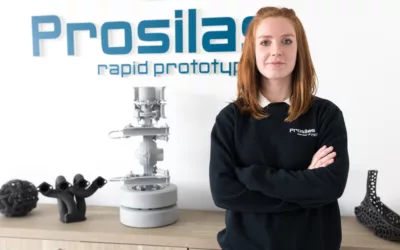 Tolerances are used to establish the limits within which a specific dimension can vary without compromising the functionality of the 3D printed part.
read more
Contact us
The Prosilas Staff will respond promptly by sending a detailed quote with costs and delivery times.