Case Study – Topology optimization
New case study developed in Prosilas concerning the production of a chassis for drones produced with SLS technology – Selective Laser Sintering – and Carbonmide material (PA12 + carbon).
Drone Chassis
Among the services of Prosilas can be listed, in addition to rapid prototyping, serial production, design and development of new applications with reverse engineering. 
This case study concerns the optimisation and redesign of a structural element for drones. The production of the component of the new experimental drone was the result of a redesign operation aimed at making the most of the potential of additive technologies.
Topology optimization 
The component has been generated by the topological optimization of geometries previously studied.  This process created a new part with reduced weight which it is  able to guarantee important performance improvements of the drone.
The process parameters specially developed in Prosilas, have made possible a marked improvement in the mechanical performance of molded components. Just think that compared to the materials available on the market, Prosilas technicians have been able to improve the mechanical performance of Carbonmide (Polyamide 12 loaded with carbon fiber) by 50%.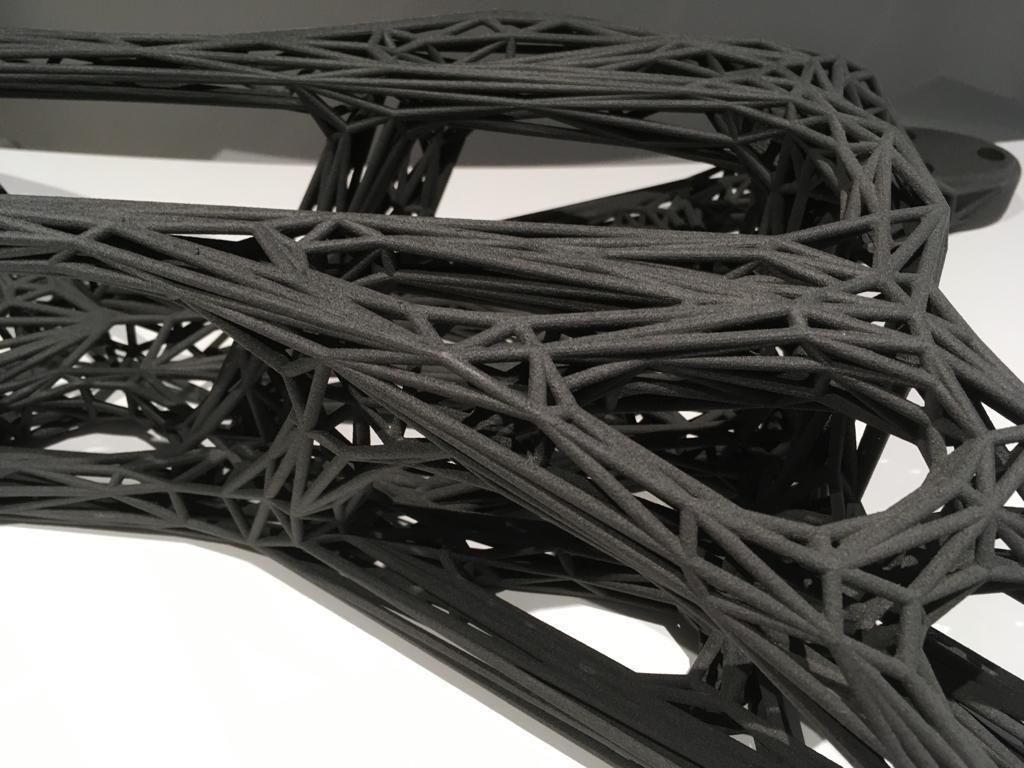 Technical benefits
The laboratory tests carried out on the PA12 + carbon tuning in Prosilas with customized process parameters confirm the higher mechanical strength obtainable through our certified SLS additive manufacturing processes.
Thanks to the advanced performance of the material it will be possible to develop new applications that can guarantee greater strength and greater lightness at the same time.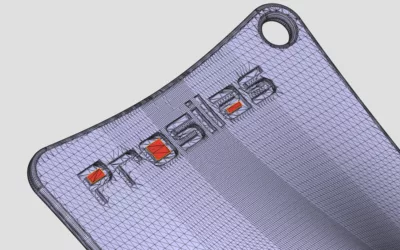 Normal lines inverted, holes and multiple shells In this article, we will discuss the most common...
read more
Contact us
The Prosilas Staff will respond promptly by sending a detailed quote with costs and delivery times.