3D Scanning and Analysis
One of the key steps in the additive manufacturing and 3D printing process is scanning and analysis. But what operations can be carried out with this system?
The scanning process and its analysis through specific software is important not only for the purpose of dimensional verification on the parts produced, but it is a useful tool to verify any non-conformity of the parts due to behavioural abnormalities of printing technologies or materials.
3D high resolution scanning
The 3D scanner, Prosilas may provide, have a very high resolution able to faithfully reconstruct even the details not visible to the human eye. Thanks to this type of technology and the experience of our professionals, we can guarantee high quality standards on all our productions.
Reverse engineering
We use 3D scanning technology to capture small geometries and large objects in high resolution. The use of these systems allows to operate also in the field of reverse engineering.
Thanks to our qualified personnel we can perform 3d scans on physical geometries and reproduce new geometries useful for a new design or a production through our industrial plants.
All the processes of acquisition, analysis and 3D printing are carried out within our structure according to certified processes useful to guarantee the best quality standards on our productions.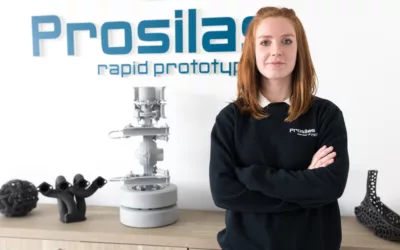 Tolerances are used to establish the limits within which a specific dimension can vary without compromising the functionality of the 3D printed part.
read more
Contact us
The Prosilas Staff will respond promptly by sending a detailed quote with costs and delivery times.