Prosilas + DUEPì
Silicone components through 3d printed molds
The case study, the result of the collaboration between Prosilas and the company DUEPì automazioni Srl of Osimo (AN), concerns the production of silicone components through molds produced in 3d (with SLS sintering technology) with PA12 material.
The parts produced are a clear example of the potential of 3D technologies for the realization of tools, jigs and tools ready for use in a short time.
Production of the mould in PA12
DUEPì studied and produced the design of the geometries of the moulds while Prosilas printed it through the Selective Laser Sintering (SLS) technique.
Thanks to the synergistic action between the two companies, the geometries of the moulds have been optimized in order to reduce the production time and costs of the elements.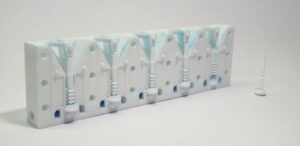 After that, DUEPì automazioni Srl carried out the process of vacuum casting of the silicone components to be manufactured.
Production Technologies
The mould parts were produced with 3D printers with Selective Laser Sintering (SLS) technology.
Prosilas industrial printers enable the production of individual parts and batches of ready-to-use products. The laser sintering on polymer powders is today the solution able to guarantee the best performance for the realization of applications for the industrial sector.
3D printing materials
The material used for the application is polyamide PA12 (biocompatible in accordance with EN ISO 10993-1 e USP/level VI/121°C)).
Polyamides are among the most versatile and performing materials in the additive manufacturing industry.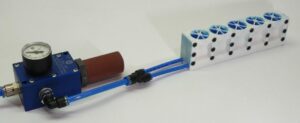 Advantages of mould production with additive manufacturing
Among the main advantages brought by the use of additive technologies:
the cost reduction of – 180% compared to traditional production technologies or further rapid manufacturing techniques (traditional mold in CNC machining – vacuum casting…)
the improvement of delivery times compared to traditional technologies (traditional mold in CNC machining – vacuum casting…)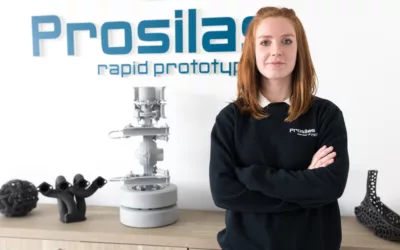 Tolerances are used to establish the limits within which a specific dimension can vary without compromising the functionality of the 3D printed part.
read more
Contact us
The Prosilas Staff will respond promptly by sending a detailed quote with costs and delivery times.