Start a project with PA 603 Carbon Fiber?
The Prosilas staff will respond promptly by sending a detailed quote with costs and delivery times
PA 603 CF
SLS material loaded with carbon fiber
Carbon fiber is a revolutionary element in the field of advanced materials, and its combination with polyamide has given rise to an exceptional material known as PA 603 CF.
This innovative formulation, developed with ALM's expertise in the field of 3D printing, has opened new possibilities in the high-performance functional parts manufacturing industry.
Prosilas is the sole 3D printing service in Europe capable of processing this material on the EOS P770 printer, thus providing monolithic parts of large dimensions (680x370x540mm)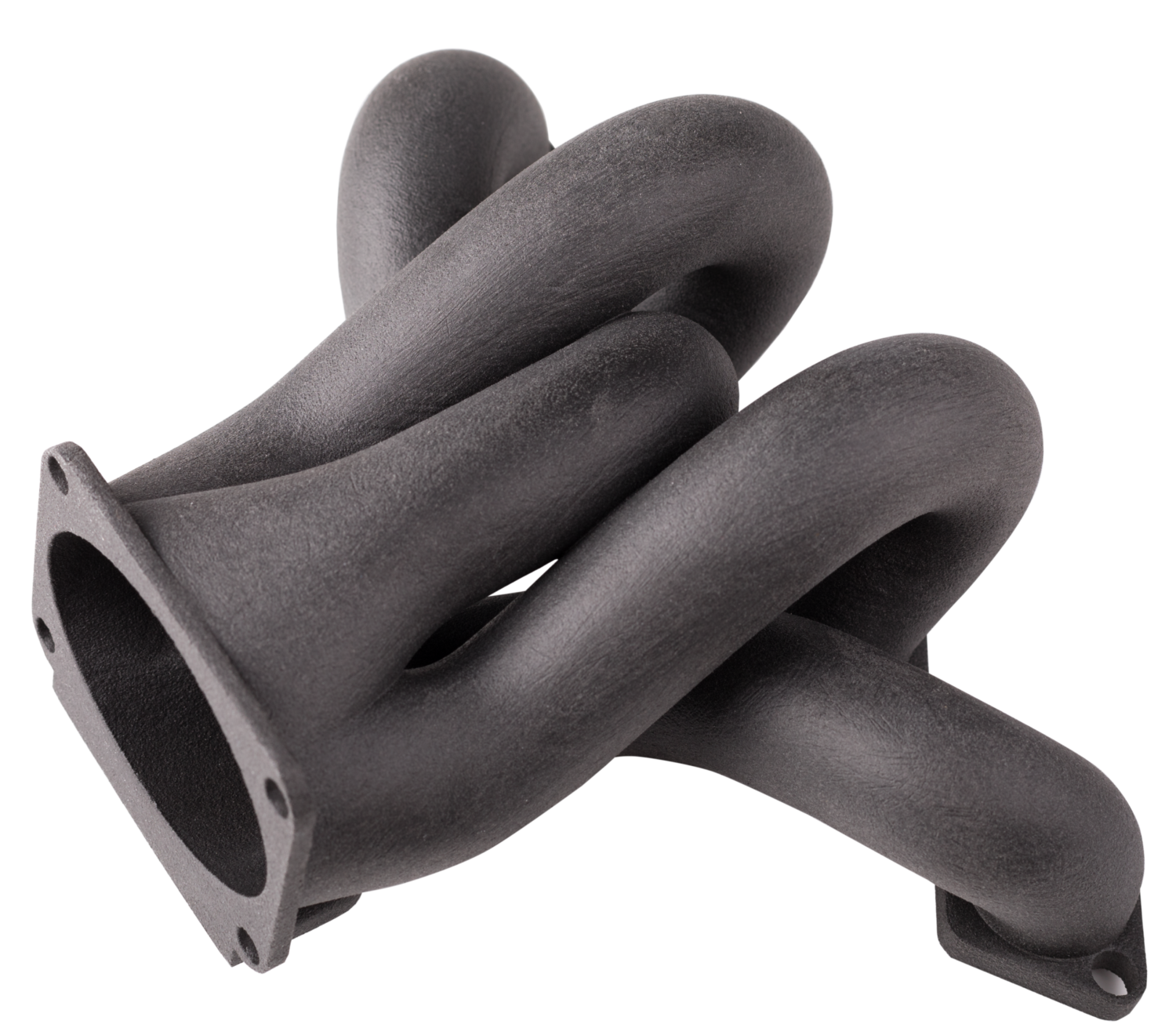 What does it mean loaded with carbon fiber?
The PA 603 CF is an advanced formulation of polyamide (PA) loaded with carbon fiber (CF). This combination gives the material exceptional durability, dimensional stability, and exceptionally high surface resolution.
A material, such as PA 603 CF, is "loaded with carbon fiber," it refers to the incorporation or addition of carbon fiber filaments or particles into the polymer matrix (such as polyamide in this specific case). This process of adding carbon fiber to the polymer is known as carbon fiber reinforcement.
Carbon fiber is a composite material known for its lightness and, simultaneously, its extreme strength and rigidity. When incorporated into a polymer like polyamide, it imparts the resulting material with the same key properties.
The material, loaded with carbon fiber, is suitable for creating components that will be subjected to high mechanical stresses and require maximum performance:
Motorsport and Automotive Sector: Ideal for producing high-performance components such as prototypes, functional parts, gear systems, and aerodynamic elements for track testing.
Aesthetic and Ultra-Light Mechanical Sector: Suitable for the production of lightweight yet extremely robust parts, useful in applications that require deformation resistance and extreme rigidity.
Medical and Electronic Sector: Usable for the production of medical and electronic components due to its durability and electrical conductivity.
Collaborations in the Sports Sector: Used in partnerships with companies like KTM, famous motorcycle manufacturer,  to create sintered parts with excellent properties, including maximum strength on the Z-axis.
Monolithic Parts of Large Dimensions: We have validated the printing settings on the largest 3D SLS printer in the market, the EOS P770, with dimensions of 680 x 370 x 540mm. Read the entire article for more details.
The PA 603 CF positions itself as a cutting-edge material in 3D printing, offering superior performance across various industrial sectors. Its combination of strength, precision, and lightness makes it an ideal choice for the challenges and demands of the modern market.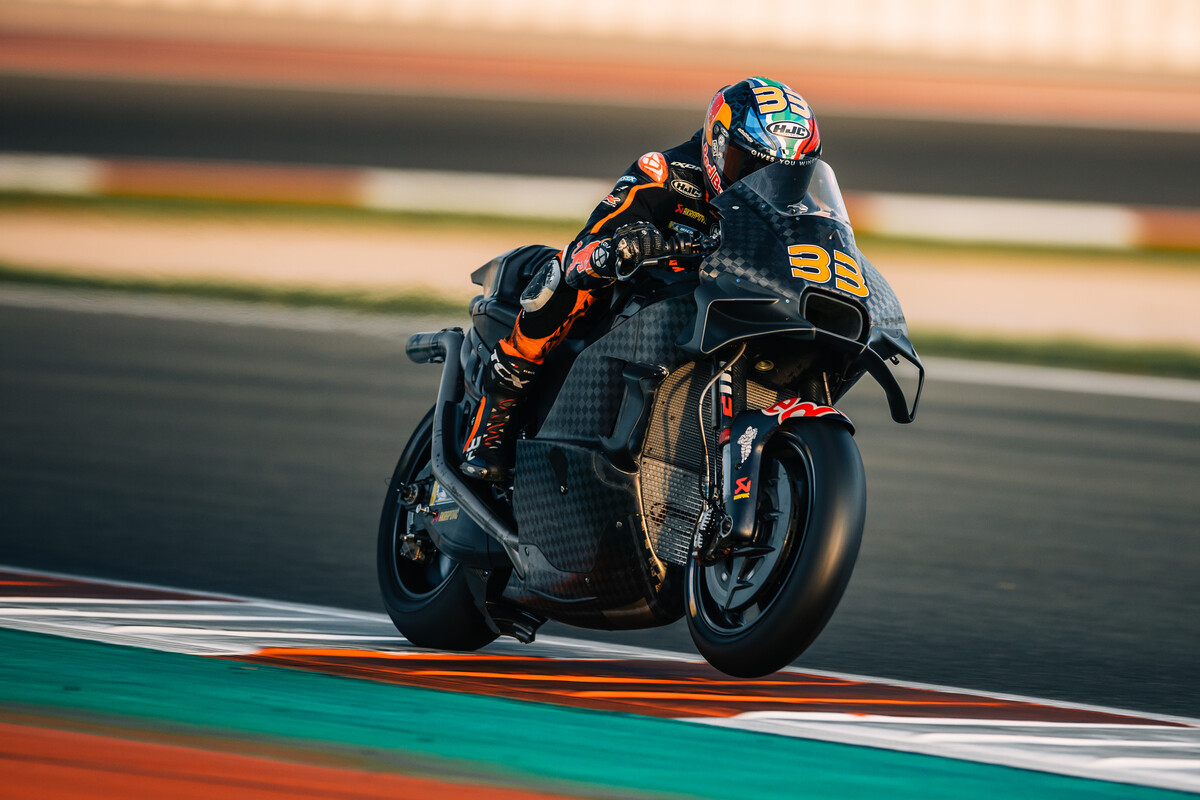 Sintered parts based on PA603CF exhibit excellent properties, particularly extreme rigidity, outstanding resistance to deformation and hardness, lightweight, and electrical conductivity.
Durability: Carbon fiber provides PA 603 CF with exceptional strength, making it suitable for components subjected to intense mechanical stresses. Maximum strength, especially on the Z-axis.
Dimensional Stability: Maintains its shape and size, ensuring precision in 3D printing, even on the Z-axis.
Surface Resolution: Offers extraordinary precision in surface details of printed parts.
Electrostatic Discharge (ESD) Properties: Surface resistivity of 10³ Ω -> Highly conductive.
Finishing and post-process
We also offer our customers cutting-edge post-processing services.
The surfaces in PA603CF can be sandblasted, but they are not suitable for polishing. The black color derived from the powder reinforced with carbon fibers allows achieving a distinctive appearance that will be uniformly colored throughout its volume.
We can  provide a 'Racing' surface treatment that makes the parts smooth and waterproof, ready to be assembled and used for functional, aesthetic, and on-track testing
Nylon filled with carbon fiber is suitable for making components that will be subjected to strong mechanical stresses and for which the highest possible performance in the field of sintering from nylon powders is required: prototypes, functional parts, gear systems, articulated objects, but also medical or electronic elements. For these reasons, it is therefore a material that finds its ideal field of application in the field of aerodynamic components and for details dedicated to use in motorsports, for high-impact sports equipment, racing applications and model testing in the wind tunnel.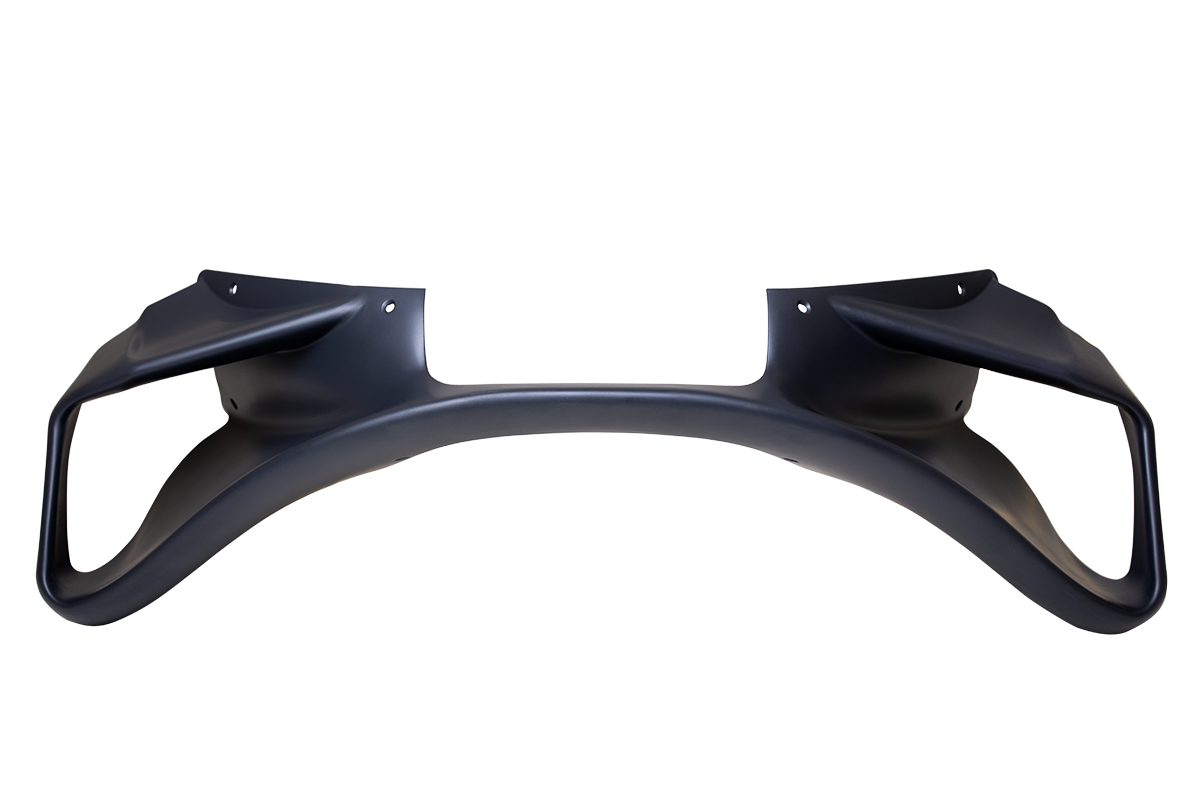 Aerodynamic appendix for the motorbike KTM RC16 MotoGP
The sintered parts based on PA 603 CF possess excellent properties, in particular extreme rigidity, excellent resistance to deformation and hardness, lightness, high surface resolution and electrical conductivity.
Maximum resistance also on the Z axis.
Electrostatic Discharge (ESD) properties:
10³ Ω surface resistivity -> Highly conductive