From rapid prototyping to serial production
Thanks to the additive manufacturing technologies present in Prosilas we are able to provide rapid prototyping services and the possibility of creating serial productions through the use of professional 3d printers.
The experience gained over the years allows us to operate on geometries, parameters and processes in order to optimize our production both in terms of quality and quantity.
the result is the reduction of the times and consequently of the production costs for our customers.
3D Printing Production
Usually the term "production" is not associated with additive manufacturing technologies because the very nature of additive manufacturing systems, at least in their initial conception, was intended for the manufacture of individual parts: models or prototypes.
In the first phase of development, in fact, additive technologies enabled the rapid production of protoforms and aesthetic models useful to speed up all the testing phases, as well as research and development, of new applications. Today, thanks to the advanced additive manufacturing systems, it is also possible to produce functional prototypes, medium-small batch production or even mass production.
Additive manufacturing: advantages
Unlike the production of individual parts or prototypes, additive manufacturing serial productino opens up very advantageous scenarios that can also improve and speed up the development of new applications designed for mass production.
Thanks to additive manufacturing it is possible to place on the market medium-small batches of components or objects useful to gather feedback from end users, useful for the optimization of shapes or functions.
Additive manufacturing dramatically reduces the time between design and manufacturing. This makes it easier and faster to market your production batches.
Additive manufacturing reduces both use and waste of raw materials. 
Thanks to our production systems, structure and facilities of our facility, you can quickly develop new materials to improve or customize your applications and your productions.
Rules of additive manufacturing
At the base of the conception of productions with additive manufacturing technologies remain some key aspects such as that linked to the technologies used, the materials and the skills of designers and operators.
The workflow that characterizes a typical production with industrial 3d printers is very complex and includes delicate phases of the workflow that are impossible to manage for companies that are unstructured and lacking in terms of experience and know-how.
To summarize, a production process through additive manufacturing technologies can only be realized through some fundamental steps including:
Design and optimization of geometries according to technologies and materials

Nesting and optimization of production parameters

Use of plants and technologies with high production capacity

Use of technologies for post-process treatments (aesthetic and structural)

Quality and repeatability analysis

Certification of processes and materials
Nesting 
The most important aspect at the heart of every additive manufacturing project through 3D printers is design. Unlike the production of single parts or prototypes, the production of medium-large batches with 3D printing is the result of a complex optimization process before the printing phase.
The study of orientation for example or nesting, determine the time, quality and costs of production processes. Results that can be obtained only thanks to a deep knowledge of production processes and technologies.
The dedicated software, the experience and the management and control systems of our production system, have led Prosilas to establish itself among the major European players in the additive manufacturing industry.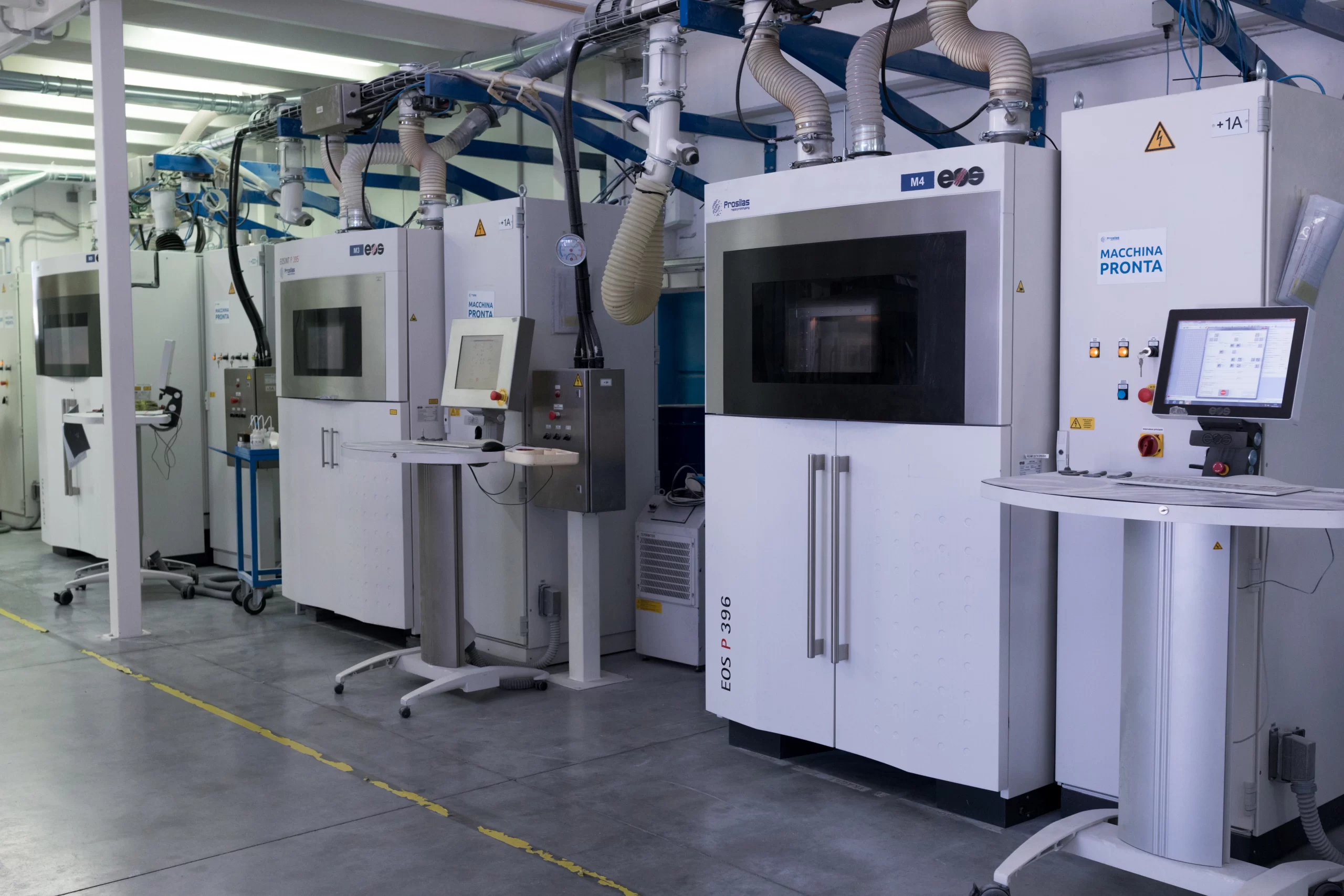 Additive manufacturing technologies
Although the production of prototypes is inherent and obvious through 3d printers, the production of batches with AM technologies is only possible through some additive technologies.
The AM systems is often able to realize a certain range of applications related not only to the mechanics of machines but also to the possibility of using some materials rather than others.
We made a precise choice that over the years has led us to represent one of the few companies able to operate in the additive manufacturing sector for industry and beyond.
All of our machines are made up of industrial production systems with SLS – Selective Laser Sintering technology. This has allowed the design and development of a real production system able to meet the needs of our customers in all the stages that lead from conception to the physical realization of a model.
"Technologies and skills gained over the years allowed us to reach productions of over 4,000 parts per day"
Additive manufacturing: the skills 
The possibility of operating in the field of additive manufacturing is certainly not due only to the presence of a large fleet of machines. Prosilas is the result of more than 15 years of experience in additive manufacturing based on the continuous training of our employees, the optimization of pre and post-press processes and an important research and development of new materials.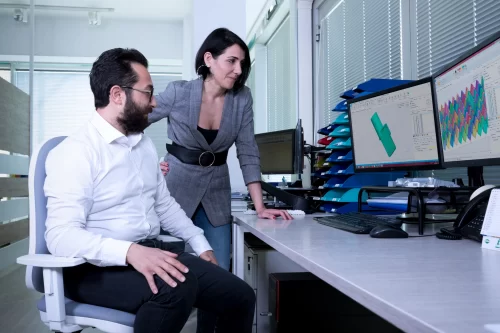 Conceiving additive manufacturing is in fact only possible if you have specific skills both in terms of design and in terms of knowledge of technologies and processes.
The possibility of being able to operate internally with professionals of additive processes and with technologies useful for pre and post-processing have put Prosilas among the few companies able to offer an additive manufacturing service through repeatable and certified processes.
Analysis and quality
Our additive manufacturing systems provide high levels of resolution and accuracy and our company provides additional production controls through strict post-process control procedures that can detect any part non-compliance.
Our engineers work with dedicated software and 3D acquisition and analysis systems that can detect all discrepancies between CAD geometries and physical parts manufactured with additive manufacturing.
Our coded and certified procedures are part of an integrated system designed to ensure a high level of quality for your production through additive manufacturing.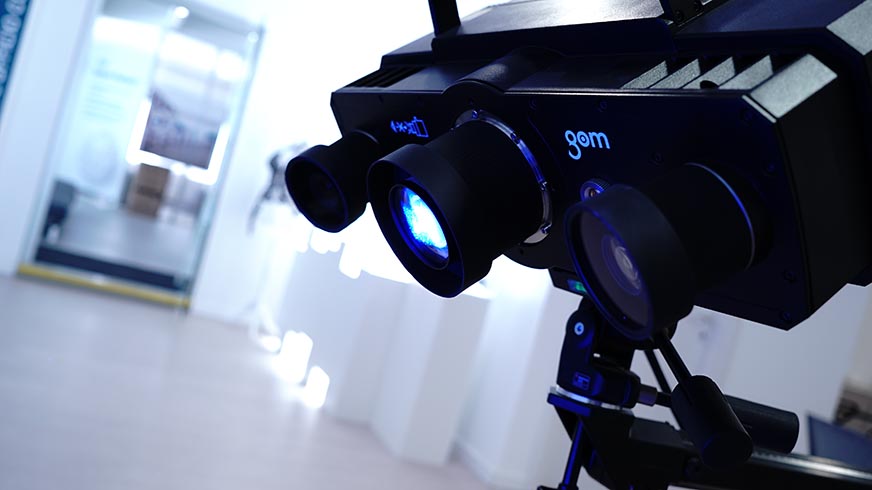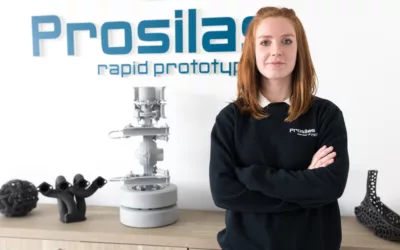 Tolerances are used to establish the limits within which a specific dimension can vary without compromising the functionality of the 3D printed part.
read more
Contact us
The Prosilas Staff will respond promptly by sending a detailed quote with costs and delivery times.