Flame retardant materials for SLS
Flame retardant or self-extinguishing materials, already widely used in the aviation and automotive industries, are gaining ground in the field of mass production of consumer goods in the electronics and high tech industries.
Prosilas produces flame retardant applications with 3D printing technologies and additive manufacturing.
Flame retardant halogen free 
In compliance with current regulations, our 3d printing materials do not produce corrosive and toxic gases: they are classified halogen free. The advantage in the use of these materials can ensure the harmlessness of the emissions generated by the flames and it allows easier disposal of applications at the end of the  life-cycle.
Our materials also comply with the Reach & RoHS (Restriction of Hazardous Substances) directives.
How do self-extinguishing materials work?
The use of self-extinguishing materials is a common practice in preventive fire safety measures that ensure the reduction of fire risk.
The possibility of reducing the flammability of plastic is a preventive measure that reduces the spread of fires by limiting the spread of an ignition source.
Self-extinguishing materials: when to use them?
The use of flame retardant materials is highly recommended for:
-the production of applications where overheating of flammable material is possible,
-thermal decomposition
-ignition of flammable decomposition products.
Recent applications in the automotive sector  make extensive use of extinguishing materials for the production of electric vehicle parts and columns for charging electric cars.
To evaluate all the characteristics and possibilities of use of self-extinguishing materials for 3D printing, contact one of our experts or consult the data sheet of our powders for SLS systems.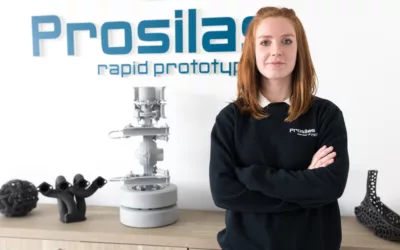 Tolerances are used to establish the limits within which a specific dimension can vary without compromising the functionality of the 3D printed part.
read more
Contact us
The Prosilas Staff will respond promptly by sending a detailed quote with costs and delivery times.