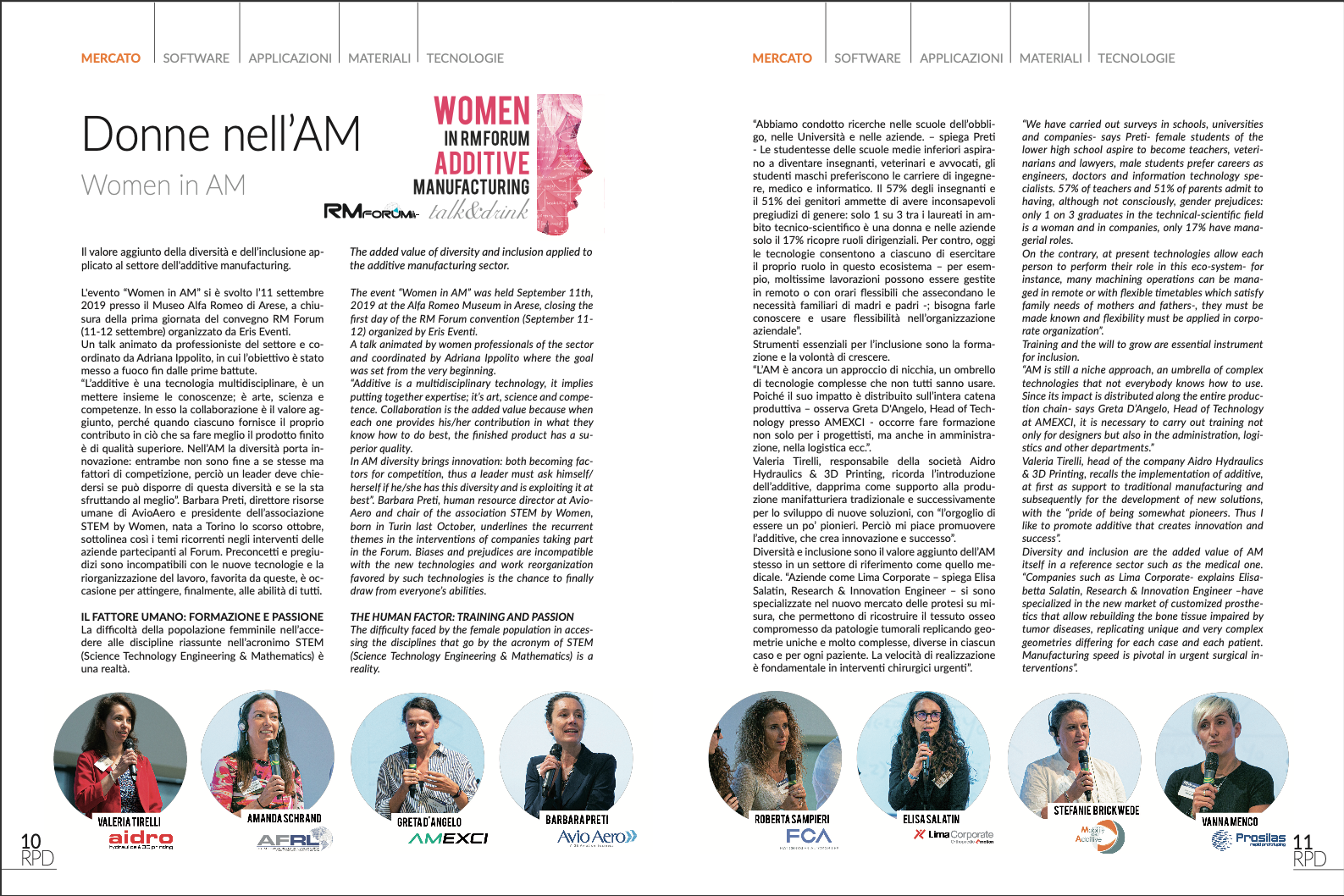 Vanna Menco, Ceo Prosilas @ RM FORUM
On 11 September 2019, the "Women in AM" was held at the Alfa Romeo Museum in Arese, closing the first day of the RM Forum, organized by Eris Eventi.
Vanna Menco, General Manager of Prosilas, took part in the talk along with many other women working in the Additive Manufacturing sector.
In his speech, he stressed the importance of networking, experienced thanks to the evolution that Prosilas, active since 2003, has experienced. In fact, it has gone from the demand for prototypes to that of definitive parts, to be produced with specific and performing materials.
From the speeches we can see the multidisciplinary nature of the sector, the importance of the diversity that everyone can bring and collaboration, which in this case always means innovation. It was then discussed the difficulty of women to access the disciplines indicated by the acronym STEM (Science Technology Engineering & Mathematics) and their poor presence in the technical-scientific and industrial sectors in general. All accompanied by studies and data and the awareness that training is needed to allow inclusion.
AM is still a niche sector, born as a support to traditional industrial production, has evolved becoming a carrier of new solutions. It's still in the pioneering phase, but we're working on multiple fronts, from automotive to lighting, from fashion to biomedical.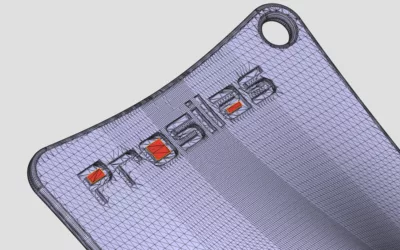 Normal lines inverted, holes and multiple shells In this article, we will discuss the most common...
read more
Contact us
The Prosilas Staff will respond promptly by sending a detailed quote with costs and delivery times.