MATERIALS
Fused Deposition Modeling
Materials for extrusion technology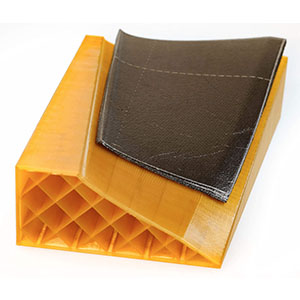 ULTEM 1010
This resin is the most resistant FDM thermoplastic. Thanks to its high resistance and thermal stability
characteristics, it is able to support autoclave operations associated both to sterilization and to the creation
of composite artifacts.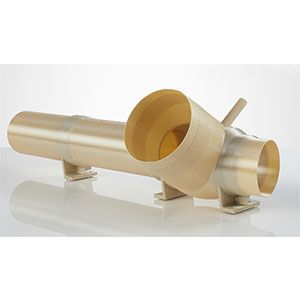 ULTEM 9085
This resin is a light material, high resistant and completely auto-extinguishing. It is FST (Flame, Smoke,
Toxicity) certified. Applications: aeronautic, motorsport, aerospace (FAR 25.853).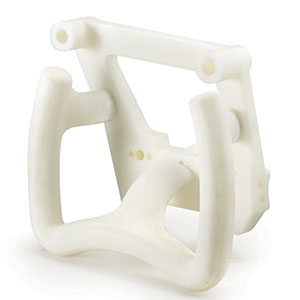 ABS M30
This material is ideal for conceptual models and parts with a moderate level of requirements, for example
functional prototypes, masks, brackets, production instruments and production parts.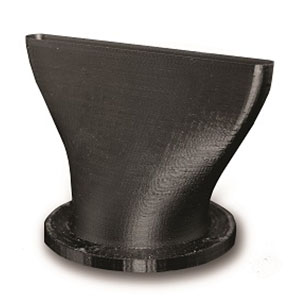 ABS-POLYCARBONATE
The PC-ABS is a high-impact, technic thermoplastic ideal for functional prototyping, instruments
construction and low-volume production. It has the best features of two FDM materials, the strength and
thermic resistance of polycarbonate and the flexibility of ABS.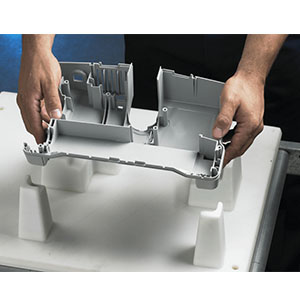 POLYCARBONATE
Fast making for high resistance parts. This material offers precision, durability and stability and it allows to
produce resistant parts able to support functional tests and templates. It also allows engineers and
designers to combine the speed and agility of 3D printing with the reliability of the most popular industrial
thermoplastic.
ASA
Outdoors manufacturing parts take advantage of the strength, colour choice and UV resistance of the ASA
material. ASA's ease of use makes it an exceptional choice for iterative projects, from housings and
supports for electrical equipment to sporting goods and automotive prototypes.
ONLINE INSTANT QUOTE
 Get an online instant quotation through our dedicated platform.
CertificaTES
Prosilas is certified
ISO 9001:2015
"An organization with a certified management system continuously supplies products that are in compliance with the applicable statutory and regulatory requirements and aims to increase customer satisfaction"
Certificate
ISO/IEC 27001
for cyber security
The security of our IT system is guaranteed by Axitea S.p.A., a company that operates as a Global Security Provider in advanced surveillance services and physical and cyber protection systems. Axitea S.p.A has obtained the ISO / IEC 27001 certification issued by RINA Service S.p.A
PROSILAS
Additive Manufacturing Service
Prosilas S.r.l.,
Via Terracini, 14
62012 Civitanova Marche (MC)
ITALIA
C.F. e P.IVA IT01402200431